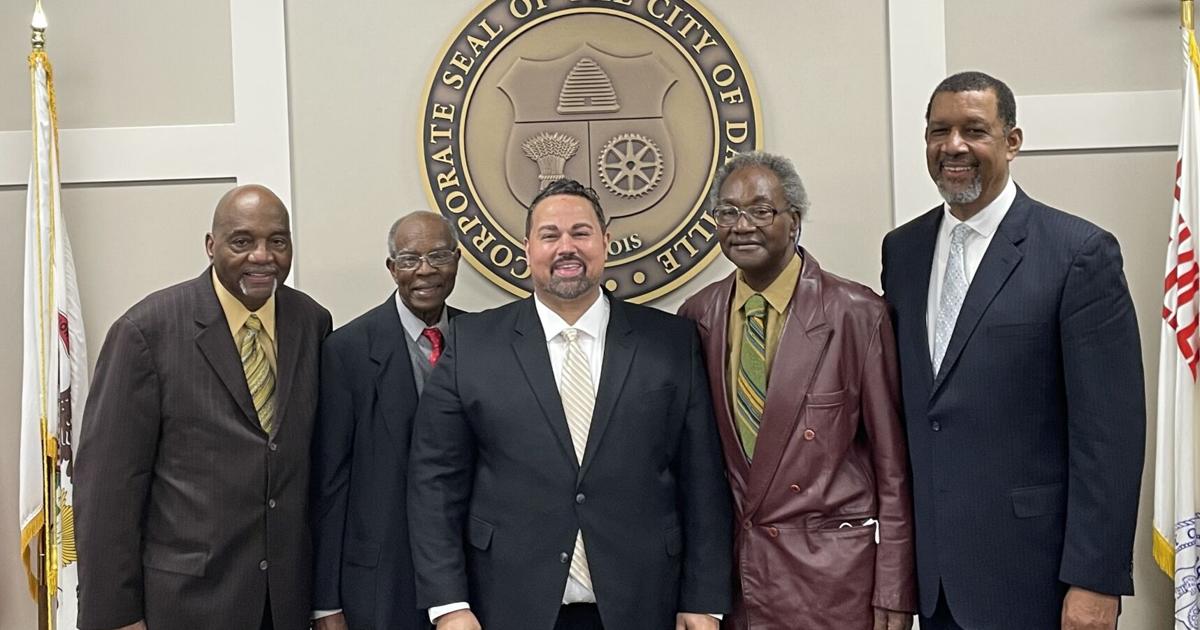 Applicant for change of municipal government dies | News
DANVILLE — In September, the city council recognized the seven men who changed Danville's form of government in 1987.
Now another of them has died.
Ward 1 Alderman Brenda Brown announced at the Danville City Council meeting Tuesday that Nate Cunningham Sr. died Tuesday.
Mayor Rickey Williams Jr. got emotional saying, "I learned a lot from him. He could be a little fiery sometimes.
Mayor Williams was coached as a student by Cunningham.
Ward 1 Alderman Robert Williams said Cunningham walked out of the drafts and played in the Rose Bowl.
"It really pains me," Alderman Williams said on learning of Cunningham's death.
The city council also recognized former alderwoman Linda Bolton and chair of the library board and the board of fire and police commissioners, who died on Saturday.
Mayor Williams said of Bolton that the city has lost another friend and mentor to many. She was a woman of many talents and a big heart, who gave a lot to the community, he said. She leaves big shoes to fill. He will work to fill his vacancy on both boards.
In other business at Tuesday's council meeting, aldermen heard a presentation from the Southern Illinois Healthcare Foundation on its plans for a health clinic at Danville High School and the former St. Elizabeth's Hospital site. on Sager Street.
SIHF President and CEO Larry McCulley told the board that the DHS clinic is expected to open in June.
The council also heard from Danville Area Community College President Stephen Nacco supporting the Mentoring Center proposed by the Three Kings of Peace.
Mayor Williams asked Nacco if DACC would support the mentorship center financially. Mayor Williams said he heard from another DACC official that the DACC had been given the opportunity to procure the old Steel Grip building adjacent to Garfield Park, but had not done so due to the amount of work needed. Mayor Williams said he appreciates DACC's partnership in the project, but said renovations to the building are estimated at around $1 million. The Three Kings of Peace have asked the city for approximately $450,000 in COVID-19 funds.
The council also approved a budget amendment for a new position for First Fridays and City Events; filed a lawsuit over city code changes regarding clarification of time limits for public comment due to questions from aldermen; and approved a tax increment funding redevelopment grant for a downtown building that will house retail and coworking space.
The grant not exceeding $13,650 is for Shawn Davis, doing business as Fred & Ma LLC, for a new roof at 137 N. Vermilion St.
Ward 7 Alderman Bob Iverson questioned why the item did not come to committee before City Council for action. Mayor Williams said the building's owner, Davis, wanted to fit the roofing work into a contractor's schedule as soon as possible to have the building open in the fall.