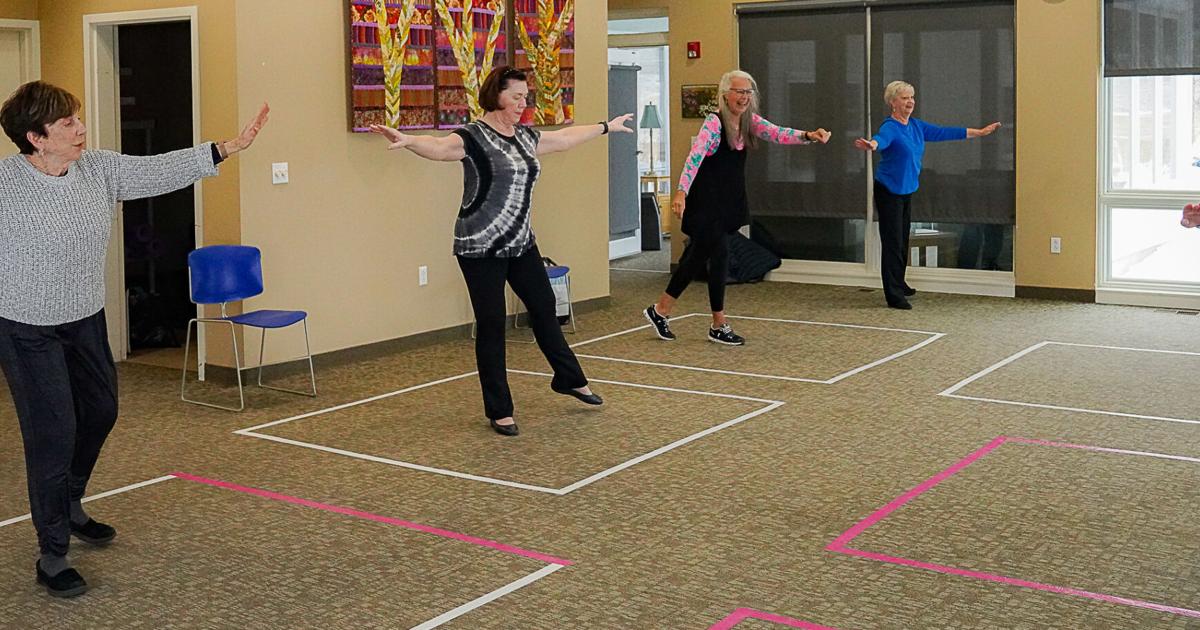 Ballet and tap lessons keep older adults active | local government
A ballet class for balance at the Orange Senior Center reminds Barbara Bergsten that she is a ballerina, she said. Although she has no dance experience, Ms. Bergsten said she enjoys participating in recreational dance classes.
"It makes me feel more graceful on the inside. I remind myself that I'm a ballerina," she said before the start of ballet class last week. "I tend to be like a bull in a china shop and rush headlong into life. It really gave me a little grace.
Ms Bergsten, 65, from Orange Village has been attending the ballet class at Pepper Pike's senior center since the center's senior coordinator, Maggie Runyon, offered it three years ago. Ms. Bergsten was looking for a local ballet class for adults, but had trouble finding a class that didn't require prior dance experience.
"It's okay not to be awesome," she said. "But it's one of those things I really wanted to accomplish."
People of all ages and experience levels are welcome to join the classes. The next ballet session is from February 17 to March 10. Classes meet every Thursday from 2:00 p.m. to 2:45 p.m. Many ballet students have also chosen to try their hand at the tap class, which meets from 3-3:45 p.m. on Thursdays.
Marianne Burrows, 77, of Orange Village, also attends both classes, but brings many years of professional dance experience. She has been dancing since the age of 6, including ballet, tap and modern jazz. Ms Burrows said she led a dance corps in college and worked as a dance teacher while living in Massachusetts.
She taught Nia Dance Fitness for 20 years, including at Orange Community Education and Recreation. Nia is a blend of concepts and movements from jazz and modern dance, Tai Chi, Tae Kwon Do, Aikido and yoga.
"It gives you the freedom to move around," Ms Burrows said.
The Ballet for Balance class allows participants to learn the art and language of ballet to find balance and increase flexibility. The class incorporates stretching to increase muscle and joint mobility. Balance exercises will increase awareness of proper body alignment during movement.
Carol Porter, 68, of Pepper Pike had taken other classes at the senior center but decided to take up fitness classes when she saw the ballet class. She spent 15 years learning and perfecting ballet as she grew up.
"I got to the point where it was becoming a ballerina or getting on with my life, and I got on with my life," Ms Porter said. "But I love to dance, so I thought I'd give it a try. And I met Barbara and decided that was it. The classmates are enjoying their new friendships through the people center elderly.
Although it's been years since Ms Porter has had ballet lessons, she said her body remembers the moves and she falls back into the same rhythm. She also participates in the tap class, where Ms. Runyon teaches the basics of tap dancing.
Ellen Richman, 80, of Orange Village also recently started ballet and tap lessons at the senior center. Now that she has more free time, Ms Richman said she is looking for fun fitness classes to stay active. The women agreed that the senior center is accommodating to everyone, regardless of age, past experience or injuries.
"You know how sometimes you get into something and it seems like everyone is really good at it? And you feel like a foreigner? I've never felt that here," Ms Bergsten said.
Ms. Runyon said the senior center has various upcoming activities and events. Margaret Swift will return in March with reiki, an energy healing technique. Drive-thru lunches are popular with seniors, so the center will begin offering drive-thru lunches. Ms. Runyon also mentioned the centre's celebration of International Waffle Day on March 25. On May 27, the center will host a party for 90+.
You can find more information about upcoming courses and events at orangerec.com/senioradults.aspx. People can call the senior center at 216-831-8600 ext. 5700.