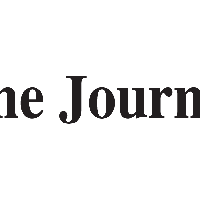 City government destroys an American dream | Journal-news
Kathy Lefert
Martinsburg
I moved to beautiful Martinsburg in June 2019. It was my first home, purchased through years of hard work and determination to make a living in a community that, while growing, still had the small town charm. That dream was dashed the following month, July 2019, when the city's Planning Commission sued me for my cracked sidewalk and a tree they wanted to remove that wasn't even on my property.
Believing that the summons was wrong, I went to the office of the Planning Commission to discuss the matter. My argument at the time was that the previous owners had been in the house for several years, perhaps the call for them. My intention was to have this discussion in an office, seated, in a professional setting. Instead, Ms. Holly Hartman and her colleagues laughed in my face at the very idea that this question was a mistake and should be reconsidered. I want to reiterate that statement, government officials in this city laughed in my face for questioning their judgement.
Never in this ordeal of more than three years did I say that I would not work with the City on this issue. My demands remained the same throughout the four trials I was forced to attend. These requests are an apology from Ms. Hartman for her gross lack of professionalism and to sit down with someone to discuss this adult-to-adult situation. The City will say she sat down and talked to me several times. No, they talked to me. "You will do as we say, as we tell you.
I recently obtained the court "transcripts" they have made of my appearance for the past two years. For those who don't know, the court system in this city doesn't have a stenographer. They tape the sessions and twist what the defendants say to fit City's narrative. This narrative, led by overzealous prosecutors, is that I am a slacker at best, a criminal at worst.
A criminal. That's how the city of Martinsburg views me. It's because I chose to push back. I did not do anything wrong. I was a new citizen who chose to move to his town, pay his taxes, and patronize his businesses. Three years ago, my American dream came true. This government has done its best to destroy it. I refuse to leave them.