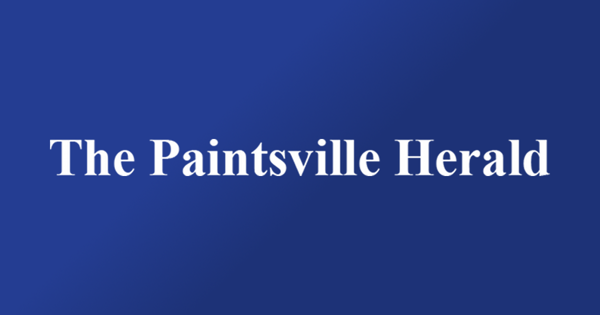 City of Paintsville Government Declares City Hall Meeting Unofficial | New
A town hall meeting scheduled for July 8 and advertised on social media to discuss the ongoing flood mitigation project in Johnson County has been declared unofficial by the City of Paintsville, according to a city statement.
The meeting precedes an official meeting set for July 12 at the US 23 Country Music Highway Museum and was to be held at 6 p.m. on July 8 at the Paintsville Recreation Center.
"To avoid confusion, we would like the public to know that the City of Paintsville has not scheduled a meeting at City Hall for Friday, July 8," the statement read. "A public meeting regarding the Johnson County Flood Risk Management Project will be held on Tuesday, July 12…this is the meeting we, the city, urge citizens to attend."
The unofficial meeting was announced in a post that has since been corrected to include information about the July 12 official meeting and follows concerns raised by Councilman Rick Preston at last month's Paintsville City Council meeting. . Most of these concerns related to alleged interactions between the integrated right-of-way and citizens within the planned project work area.
"We have a situation here with iROW … several people on Euclid Avenue, they came down and talked and told them what they were going to do with their property and also told them, at that time, that they would be ripping up their sewer lines and they, the owner, would be responsible for replacing them," Preston said. "I have a problem with that, really. It's wrong, I don't care, it's wrong. It's bad business, it's unprofessional, and if that person doesn't know what they're talking about, tell those people that, well, something has to be done with them. I've been out there in this world, I've used government money, and if I didn't know what I was talking about, I'd say, 'I'll come back with you.'
Preston said other people had complained about interactions with the company – which allegedly told them to get out of their homes.
"Okay, when are they going to get the money? Why would they get out of this house before they know anything," Preston said. "I think that's sorry."
"If this happened, sorry," Paintsville Mayor Bill Mike Runyon said.
Preston's final concern came with the project plan itself, which he said was to place a flood wall directly in front of about five homes on Walnut Avenue.
"I don't know what the total is, rumor has it five houses…on Walnut. Rumor is they're going to take this flood wall right in front of their houses," Preston said. "If so, it's wrong. Why would you take five houses, I'm guessing they're worth around $2 million, and you take a wall in front of their house and leave them in the floodplain, and then their house can be worth $25,000, that's wrong.. I don't care if it's one person or 50… We're okay, it came to us and the county got involved and I think the county would go with us and try to get this reviewed. Otherwise, I'm going to say this, personally, I'm all for stopping the whole program. If nothing else, file a lawsuit and slow it down and let these people think about what they're doing.
Runyon urged caution and stressed that he believed the board should jump to conclusions and would call iROW and address these alleged issues.
"I think we have to wait until after their public meeting, to find out exactly what they're going to do, what it's going to look like, how it's going to affect properties and that sort of thing. I don't think we need to jump to conclusions," Runyon said. "I'll do that tomorrow, I'll talk about it tomorrow…I can promise you there'll be a phone call tomorrow."
"I think we have to fight," Preston said.
The meeting scheduled for July 12 is hosted by the Johnson County Fiscal Court in conjunction with the United States Army Corps of Engineers and will be hosted both in person at the US 23 Country Music Highway Museum and virtually.
According to a USACE statement, the meeting will present an Engineering Document Report to supplement the approved Detailed Project Report. The EDR includes design revisions to the plan recommended by the authorized DPR and provides an integrated supplemental environmental analysis (SEA), which outlines the potential environmental effects resulting from the proposed changes, the statement said.
To view the EDR before the public meeting, visit https://go.usa.gov/xJFqW.
The statement says public input is essential to this process and that the public comment period will begin before the June 29 meeting and will remain open until July 28. Comments and questions can also be submitted via email to [email protected]
Those interested in attending the meeting virtually can do so by visiting the WebEx meeting link at https://usace1.webex.com/meet/abby.n.korfhage and registering with their name and their email address.
For more information, visit the USACE Louisville District website at https://www.lrl.usace.army.mil.