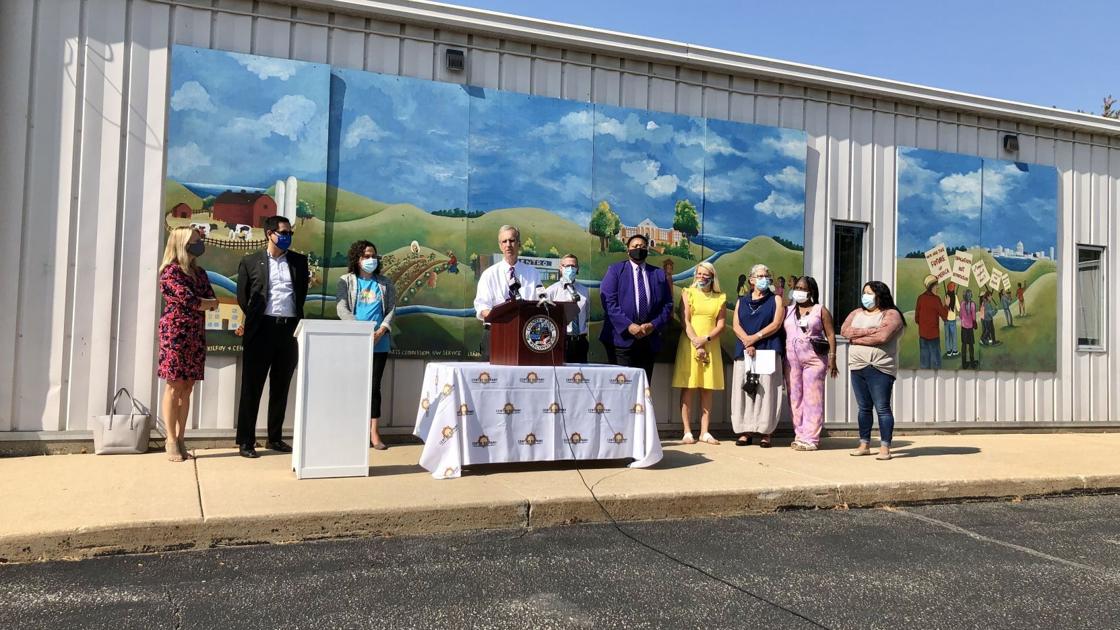 Dane County Executive's 2022 Budget Shaped by Pandemic Challenges | Local government
Parisi announced his proposal on Friday at Centro Hispano, 810 W. Badger Road, which is expected to receive $ 2 million from the county next year to begin construction of an improved space for the nonprofit social service organization that provides services to the Latino population of the county.
Karen Menendez Coller, executive director of Centro Hispano, said the organization was "more than delighted" with the opportunity.
"We hope to transform this community with a vision that finally includes us at the table in partnership with the county executive," said Menendez Coller. "This building is our home. It honors the work, the people, the 7,000 people who walk through those doors and who are part of the future of this state. "
If passed, the budget would increase taxes on the average house in Madison, valued at $ 335,200 in 2021, by $ 63.99 for a total of $ 966.09. The budget proposal will now go through county committees until it reaches the full supervisory board in November.
Dane County recently received the highest possible bond rating, with S&P Global acknowledging the county for developing "very strong reserves through careful alignment of budgeted spending with revenue growth." The county's reserve funds stand at nearly $ 45 million, and Parisi said they were "critical" to secure funding at the lowest possible interest rate for new projects like the yard. .