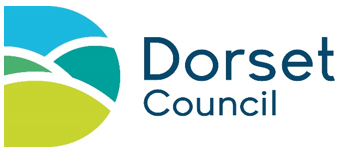 Dorset Council calls for further help from central government for climate emergency
As COP26 continues, Dorset Council has sent letters to key members of central government calling for further help to deal with the climate and ecological emergency. The following summarizes the key points of the correspondence.
Among those with whom the letter was shared were all local MPs whose constituencies are based in the Dorset Council area, and detailed letters expanding on the respective themes of the letter below have also been sent to people. following: Rt Hon MP Michael Gove (From Cllr David Walsh, Planning Portfolio Holder), Rt Hon MP Grant Shapps, Julia Lopez MP, Greg Hands MP.
From Cllr Ray Bryan, Highways, Travel & Environment Portfolio Holder, Dorset Council: –
In May 2019, at our very first plenary Council meeting, Dorset Council declared a Climate and Environmental Emergency (EEC). Supported by advisers from all political walks of life, we have spent the past two years strategizing on how we will play our part in tackling the greatest existential crisis ever faced by mankind.
We did the research, looked at the available data and defined how we can achieve our goals at the local level. We have already made remarkable progress in reducing our carbon footprint through the energy efficiency of our buildings, developing and transforming active travel with our BCP Council partners, and celebrated the continued success of our recycling services. waste, which is among the best in the country. , to name just three examples.
But there is an uncomfortable truth that I must bring to your attention; it will not be enough.
Dorset Council services account for just 1% of the county's carbon emissions. And yet, to achieve carbon neutrality as quickly as possible, we – as the people of Dorset – need more money and better support from central government to deal with CEECs, especially as a result of the challenges financial consequences caused by the pandemic.
As a coastal and predominantly rural county, the dangers of increased flooding and other extreme weather events caused by climate change alone could spell disaster for our communities.
We are doing everything we can to reduce the Council's carbon footprint, but the remaining 99% of emissions cannot be addressed by everyone – central government, businesses, municipalities and, most importantly, the public – if we work together. And you can help us make it happen.
With the post-pandemic recovery well underway, there has never been a better opportunity to demonstrate how 'Building Back Better' can mean making the most of this extraordinary chance to invest in infrastructure that will help prevent and do facing the worst consequences of the climate created by man. cash.
Now is also a great time to make big changes to national standards, laws and procedures to ensure that everyone is pulling in the same direction. We believe that councils need to be given significant new powers, responsibilities and funding to ensure an inclusive and green recovery in their region.
Here are some of the things we would like to see the government's address: –
Remove obstacles to the deployment of renewable energies. It is unnecessarily difficult to set up solar panels, wind farms and tidal power generation in terms of bureaucracy, funding and physical infrastructure. The economy of renewables without a subsidy is extremely difficult with a high degree of uncertainty, with grid constraints in Dorset increasing these risks and costs, increasing the scale of development and planning problems. In addition, the planning system does not support onshore wind, largely excluding this technology – this must change immediately.
The latest national planning strategic framework does not go far enough in climate change prevention. We want increased enforceable standards for building insulation and energy efficiency (as has been introduced in Scotland) implemented nationally so developers can't just choose to build elsewhere. We want to see massive investments to bring all existing homes to the highest possible energy efficiency standard by 2030. Councils should also have more power to deny building permits for developments that have a negative impact. on their local environment and are energy inefficient.
We need more investment in sustainable public transport infrastructure and active travel, especially in rural areas. Over the past decades, local councils have been forced to cut subsidies for bus services and, as a rural county, Dorset has been hit harder than most. We cannot expect people to get out of their cars and use public and active transport if the service offering is simply not there. The reduction in emissions from private transport would be significant, and the health benefits of an increase in walking and cycling are also huge, which would help take the strain off the NHS.
We want more support for digital infrastructure and flexible working. Allowing employees to work from home during the pandemic maintained productivity and reduced travel-related emissions. However, some still struggle with connectivity issues, while the government's tacit support for 'back to office' messages is both insulting and counterproductive to those who have worked harder than ever in the past 18 years. last months from their home. Investments in digital infrastructure will continue this shift in work, help businesses – especially those in rural areas – and are significantly better for the environment, as commuting is drastically reduced.
For too long, many people have viewed the potential adoption of greener policies and the transformation of our economy, both nationally and locally, as a negative; That by approaching EWC and putting environmental and ecological benefits above all else, it will mean a level of sacrifice and compromise that some people are unwilling to accept. It doesn't have to be this way. We just need to focus on building prosperity around a sustainable economy, rather than falling back into old habits and traditional areas of development that can harm our environment.
If the UK government can show bold leadership and use this unique opportunity to empower local councils, businesses and communities to build a better Britain that recognizes the climate and ecological emergency and its scientifically predicted consequences , we can ensure that future generations reap the rewards of a healthier planet and a strong economy.
I am confident that our leaders will take the urgent steps necessary to invest in a cleaner and greener future for our country and remove the obstacles we face as we all work together to do what is needed to tackle this crisis.
Regards,
Cllr Ray Bryan
---