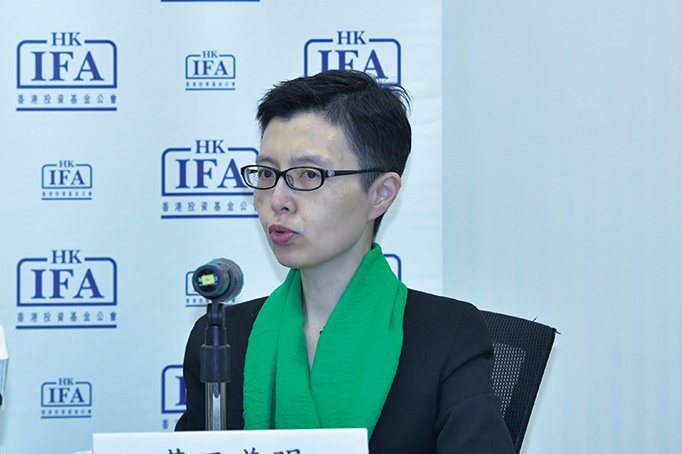 Hong Kong fund managers' lobby group urges municipal government to lift quarantine rules
Hong Kong's continued adherence to Beijing's strict COVID-19 containment policy has severely damaged the city's financial sector.
Last week, a lobby group for Hong Kong fund managers called on new chief executive John Lee to lift entry quarantine rules for travelers and reopen Hong Kong to the rest of the world, restoring the status of the city as an international financial center.
"The longer we remain stuck in this restrictive mode, the more we reduce our relevance and competitiveness on the international stage," Sally Wong, chief executive of the Hong Kong Investment Funds Association, said in an email to Bloomberg.
The Hong Kong Investment Funds Association (HKIFA) represents companies with over $52 trillion in assets under management.
Countries around the world have removed COVID-19 restrictions, including entry rules and mask or vaccine mandates. Yet Hong Kong still clings to Beijing's COVID elimination strategy. Those arriving in Hong Kong are still required to quarantine in designated hotels for seven days.
In an interview with CNBC in early June, outgoing Hong Kong chief executive Carrie Lam acknowledged that travel restrictions had weakened the city's status as a financial hub.
Plan to restore the Financial Hub
In an attempt to restore the city's financial situation, the Hong Kong Monetary Authority is inviting more than 100 of the world's top bankers, fund managers and financial executives to a two-day summit in early November, according to a South China Morning Post. (SCMP ) report.
The in-person summit hosted by the Hong Kong Monetary Authority (HKMA), the city's de facto central bank, is believed to be the city's largest gathering of financial leaders since the COVID-19 pandemic began in 2020, with the aim of reversing the exodus of financial talent from the city and reclaiming its place in global finance.
HSBC, Standard Chartered, Citigroup, BlackRock and JPMorgan Chase are among the guests, according to the report, citing sources.
HKIFA CEO Sally Wong told Bloomberg that the city should have "working assumptions" given the planned summit and that officials should share plans "on how [and] when Hong Kong opens up to the rest of the world.
Wong told a local radio station on June 14 that she hoped the Hong Kong government would tackle the city's massive exodus of talent. She said the strict COVID-19 policy and quarantine rules have caused huge inconvenience to the city's financial workers and their families, leading its skilled employees to leave the city temporarily or permanently.
Business people inclined to leave
The 2022 Business Sentiment Survey Report (pdf) released on January 19 by the American Chamber of Commerce in Hong Kong, looks at a range of issues facing Hong Kong and addresses business sentiment from a personal perspective and business.
The report said the city's main problems are travel measures that are out of step with international practices, anxiety over U.S.-China relations and ongoing challenges from the COVID pandemic.
Asked about the city's notorious travel restrictions, more than 40% of respondents said they were inclined to leave the city from a personal perspective, and more than 25% of businesses surveyed said they were inclined to leave, with Singapore to be the main destination.
According to the report, companies are delaying new investments and struggling to recruit executive talent in Hong Kong due to strict quarantine rules and travel restrictions.
Additionally, foreign businesses said they felt less welcome in the city, and nearly 60% of respondents believe the government is reckless and dismissive of their concerns.
However, Lam has repeatedly said that the pandemic restrictions will not see much change in the rest of his term.
At Lam's last press conference on June 14, she said changes to the current COVID-19 measures would be up to the next government, referring to new chief executive John Lee.
"If I, or we, were to relax the quarantine rules tomorrow, but in two weeks the new government decided that maybe it should go back to stricter control, it would create a lot of confusion and uncertainty. for a lot of people," Lam said, according to the Hong Kong Free Press.
On the same day, the city's food and health secretary, Sophia Chen, announced that the current pandemic rules would remain in place until June 29, with further arrangements to be made by the new Chief John Lee, who will be sworn in July 1. .
Julia Ye contributed to this report.