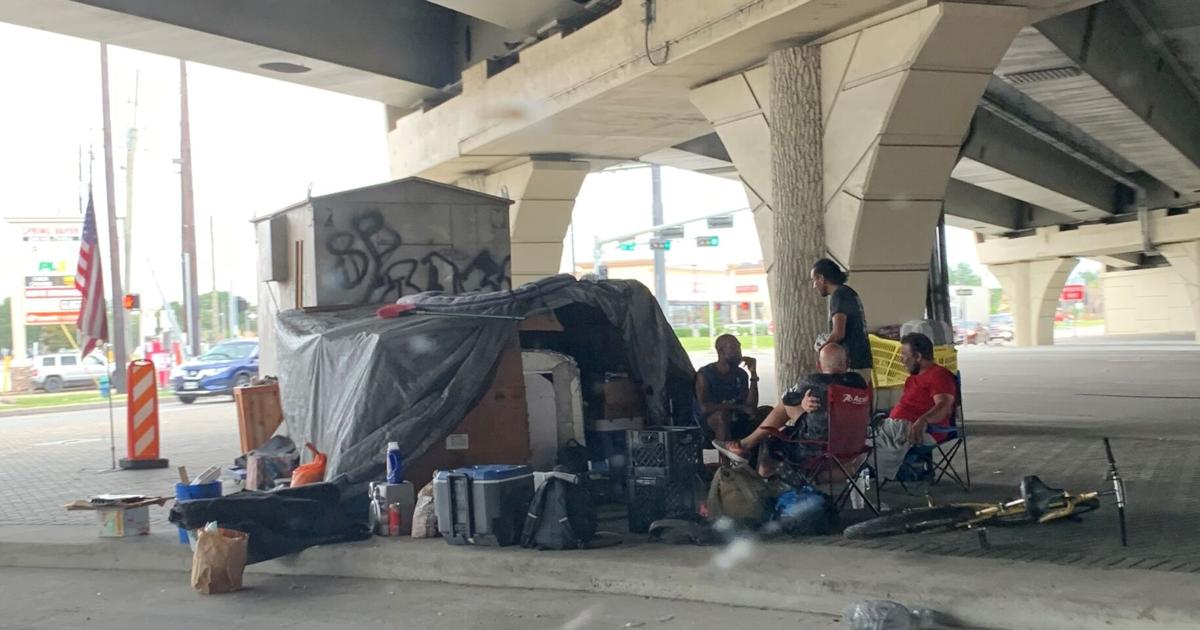 Housing provided to homeless people as local settlements are 'decommissioned' | City government
A man named Joe resided in a makeshift shack under the US 290 Viaduct at West 34th Street.
The two-level structure was assembled with pieces of wood, cardboard and plastic sheeting, among other materials, and was accompanied by personal items such as cleaning supplies, backpacks, lawn chairs and coolers. There was also an American flag that had been erected nearby.
There was no sign of that late Tuesday afternoon, nor of homelessness, for that matter. Joe had accepted an offer to stay in an apartment and was staying in a hotel temporarily at no cost to him, according to Marc Eichenbaum, a special assistant to Houston Mayor Sylvester Turner who works on initiatives to help the homeless.
The camp at 290 and 34th Street was "decommissioned" in early November as part of a joint effort by the city, Harris County and the Coalition for the Homeless, among other organizations, to reduce the homeless population in the region – and their pressure on taxpayer-funded funds. government services – placing them in permanent accommodation and cleaning up the sites where they were staying.
"This is the most effective way to solve the problem," Eichenbaum said. "Everyone just moves the homeless to the next corner or further into the neighborhoods. We want to take them off the streets completely so that our outreach teams, our solid waste management teams, our first responders no longer have to serve that person.
Other homeless settlements under 290, between Loop 610 and Ring Road 8, were also decommissioned last month, as were the encampments under the North Loop, including at its intersection with Ella Boulevard. They are among 10 Houston sites that have been decommissioned since 2018, eight of which were decommissioned this year as part of the Community COVID-19 Housing Program (CCHP). This is a two-year, $ 65 million initiative funded largely by federal COVID relief dollars received and allocated by the city and county.
Eichenbaum and Ana Rausch, vice president of program operations for the Local Nonprofit Coalition for the Homeless, said the dismantling effort is the first of its kind in the United States and provides a plan to address homelessness for cities across the country. They also said that a recent Harris County study showed that providing housing for the homeless costs about a quarter of the cost to taxpayers because they leave them on the streets, where they can enter the prison system or need emergency health care, shelter and cleaning services. .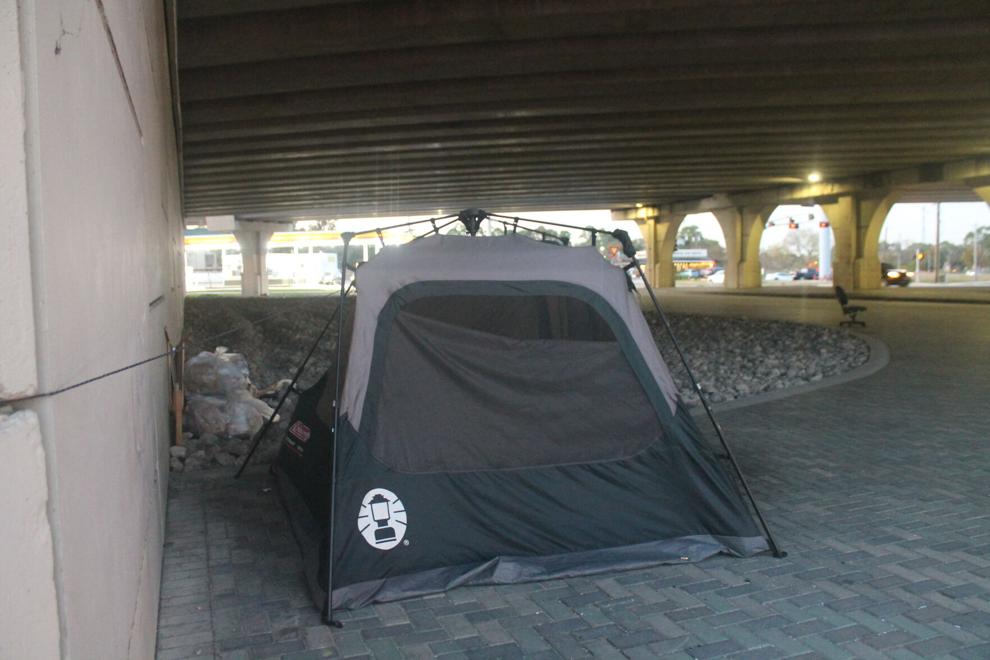 Rausch said the encampment decommissioning initiative has sheltered a total of 134 people who were previously homeless, with around 55 others in the process of being accommodated, pending the availability of an apartment. More than 3,800 homeless people in Houston have been housed since October 2020 as part of the larger CCHP initiative, according to Rausch.
"The outreach we provide is really about meeting the needs of the community and making sure we connect everyone who is living homeless with housing," said Rausch. "When we envisioned CCHP and created this $ 65 million program, we knew that addressing homelessness had to be part of that $ 65 million and invest in funds for additional awareness. We knew this was going to be a tremendous opportunity to really make a dent in our homeless homeless population because we had so much housing coming up. "
Work in progress
Rausch said moving someone from a homeless camp to an apartment is a 4-6 week process that involves owners and owner engagement teams, homeless shelters, METRO, the city's solid waste management department, the Texas Department of Transportation, the Houston and Harris Police Department. County Sheriff's Office, among others. She said the Houston Humane Society is also a partner, having offered to house the pets of the homeless as they move from the streets to an apartment.
Encampments are identified and prioritized based on various factors, Rausch said, such as population, location, presence of structures and criminal activity as well as risks to public safety and health. People living in these settlements are offered the option of receiving accommodation and further support services free of charge and, if they agree, they are registered, vetted and placed directly in an apartment or in a "care center." "temporary navigation, which for now is a hotel along the 290," said Rausch.
She said the majority accepted the offer and if they decline, outreach teams will continue to try to engage them until the camp is downgraded, at which point they are asked to relocate.
"Having alternative housing is essential," Eichenbaum said. "We cannot downgrade camps without places for these people to go. "
Eichenbaum said city and county law enforcement is monitoring decommissioned settlements to make sure they do not reappear, with an emphasis on preventing the presence of structures and personal property. But they cannot physically force the homeless to leave, as it is legal for them to be in the public domain.
An investigation of local decommissioned sites along 290 and 610 late Tuesday afternoon found some homeless people had returned to these areas, although their presence and that of their belongings were rare.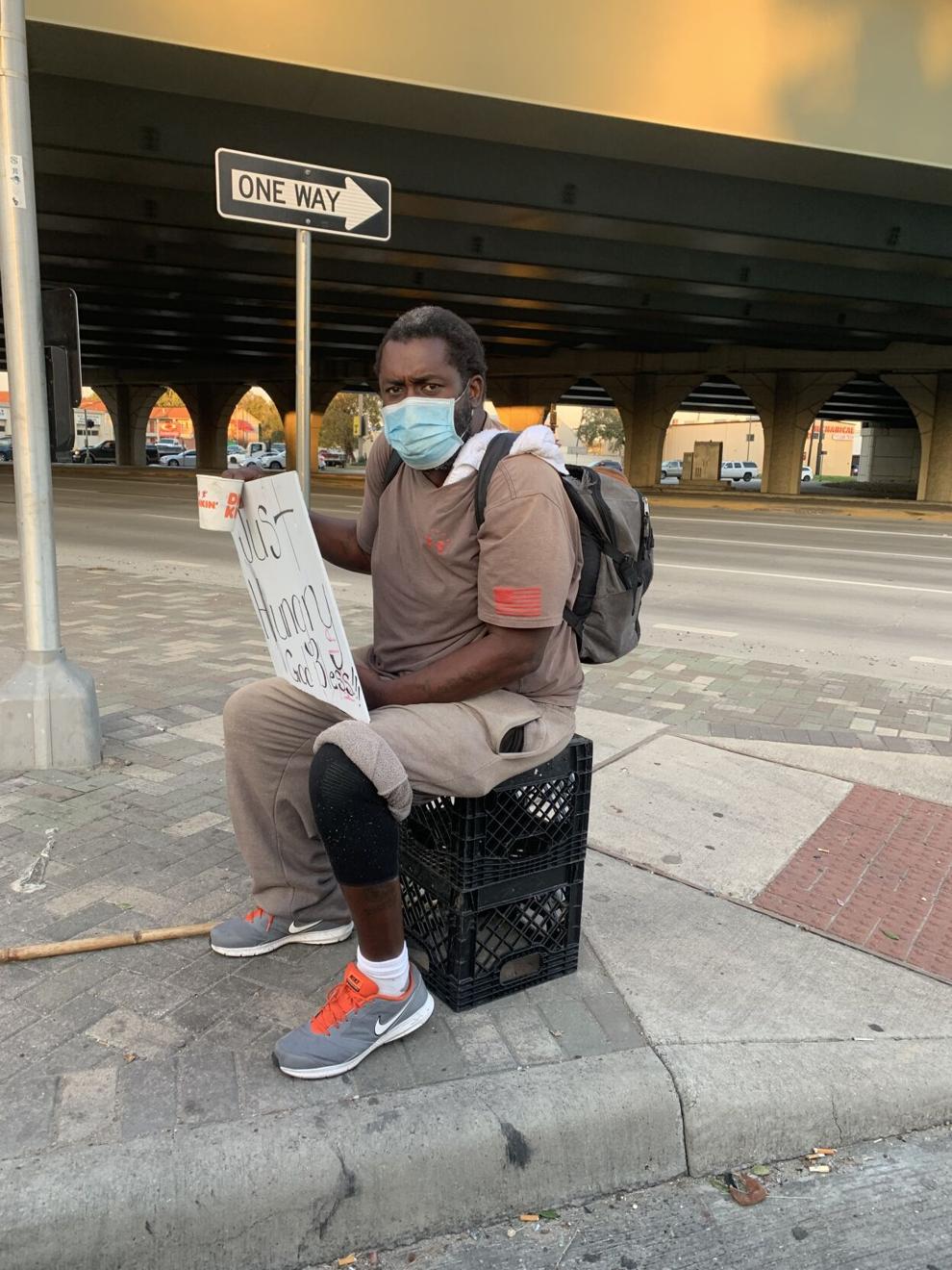 "You might notice a few structures still in these locations, and this is still being addressed by the homeless outreach teams," wrote Amy Peck, a member of the Houston City Council, whose District A includes decommissioned sites on long 290, in a November 17 e-mail to voters. . "… Please keep in mind that this is a new program and some issues may need some time to be resolved in the future."
And the effort to house the homeless along 290 has not reached all the homeless who want to accept the housing offer. Al Walker, who was asking for money for food as he sat at the intersection of 290 and Bingle Road on Tuesday afternoon, said he had heard of the initiative and was hoping to get in touch with those who were doing outreach in the region.
Rausch said outreach teams will continue to monitor these locations. Eichenbaum said there are hundreds of other settlements across the city, and the initiative "will reach all in due course", although it remains to be seen which sites will be decommissioned next.
In the meantime, at least one local resident appreciates the effort that has been made so far. Timbergrove resident Mike Kuchar, from Detroit, said homelessness is more prevalent there and is now somewhat less common in Houston.
"I don't mind seeing a couple here and there," Kuchar said. "It doesn't look very good, but I don't think you need to kick them off the streets and everything." If you put them in housing, that's better.