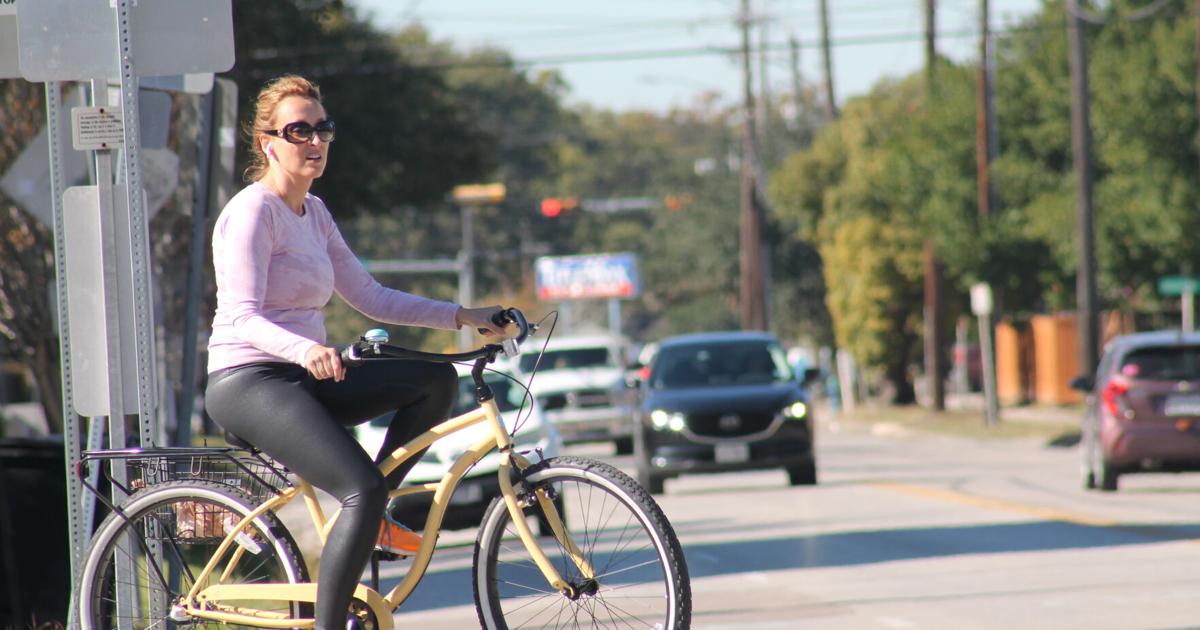 Houston Finalizes 11th Street Bike Path Plans | The city government
City workers are finalizing a plan to add protected bike lanes along 11th Street in the Heights and reduce the number of traffic lanes, despite some area residents stepping back.
Crews will begin rehabilitation work on 11th Street this month, with plans to begin construction of the bike path portion of the project in October, said Erin Jones, spokeswoman for the city's public works department.
"The bike path design is still being finalized to include METRO bus stop improvements/relocations," she said.
The 11th Street safety improvement project has been underway for several years but has been rejected by some area residents who say it will worsen traffic, lead to more cars on side streets and could harm to businesses along 11th Street.
Mayor Sylvester Turner and other city officials, meanwhile, say the project will transform the neighborhood by increasing safety and making the road more multimodal.
It asks crews to install 6ft bike lanes on both sides of 11th Street in the 1.5 miles between Shepherd Drive and Michaux Street while adding a 3ft buffer separation between other traffic and reducing one lane street in each. direction, according to a presentation by the city.
While some residents are unhappy with the project, other groups, such as the BikeHouston advocacy group, have written in support of the plan.
"When Mayor Turner announced that the 11th Street project would go ahead after this short hiatus, he said something that struck me," said Joe Cutrufo, director of BikeHouston. "He said 'we are not building the city for where we are now, but building the city for where we are going.' And I thought it was really well worded.
Bike lanes will be added on both sides of 11th between North Shepherd Drive and Michaux Street, where there will be one vehicular lane in each direction with a center left-turn lane along the stretch between Yale and Studewood streets. The plan also includes bike lanes along Michaux between 11th and Stude Park to the south as well as crosswalks for pedestrians and cyclists at intersections such as 11th and Nicholson Street, where the Heights hiking and biking trail crosses the 11th, and Michaux and White Oak Reader.
There are now two vehicular lanes in each direction on 11th between Shepherd and Michaux, and no center turn lane.
The project will cost about $600,000, with funding coming from capital improvements for bike lanes, according to the city.
Transportation workers had been working on plans for the project for more than three years, with community feedback, but in May Turner said he would temporarily put the project on hold for a closer look in response to opposition. residents.
The hiatus was short-lived, with Turner in June announcing the plan would go ahead.
Turner, in a videotaped announcement, said he made two visits to the 11th Street site and listened to arguments for and against the project. He said the project is in line with plans to eliminate road deaths in the city by 2030.
Construction of the bike path is expected to be completed in February 2023, according to a city presentation. Once complete, the city will conduct a follow-up study to see how it affects traffic, according to the presentation.