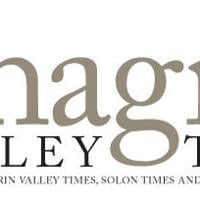 Hungarian Cultural Center organizes annual fundraiser for cabbage rolls | local government
The Hungarian Cultural Center of Northeast Ohio is sponsoring a homemade fundraiser of Hungarian cabbage rolls to benefit its building fund.
The cabbage rolls will be prepared by the center's cooks and can be picked up on April 5 at St. John's Byzantine Church at 36125 Aurora Road in Solon. Only pre-orders will be accepted. The order deadline is March 31.
It is also an opportunity to support the Saint-Jean church which will sell its poppy seed rolls.
The cooks get lots of compliments on their product and enjoy getting together for fundraising.
"We have a great group of working people," said President Mary Jane Molnar. "We like to be together. Like typical Hungarians, we should have shirts that say 'I'm not shouting, I'm Hungarian'.
Fundraising pays the centre's bills. Many local businesses offer the centre's cookbook, Taste of Hungary, which contains recipes submitted by members and is in its fourth printing.
The center has members from all over the United States and Canada and helps support all Hungarian churches.
"We try to keep our fingers on everything Hungarian in northeast Ohio," Ms. Molnar said.
The center organizes four picnics a year, starting in June, in Hiram. This year's fundraiser aims to create a public address system so that live Hungarian bands playing at picnics can be heard all over the grounds.
Call Elizabeth at 440-349-4104, Beverly at 216-475-2920 or Linda at 440-248-4530 to place cabbage roll orders.