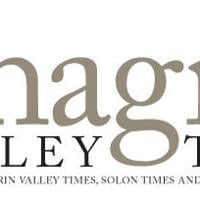 Inaugural Holiday Market Attracts Hundreds of Buyers | Local government
Despite unusual temperatures hovering into the low 60s on Saturday, the spirit of winter and the holiday season was clearly expressed by the hundreds of people who made it to the city's very first holiday market.
Launched at the Solon Community Center, the event brought together over 40 local artisans and vendors featuring handmade jewelry, candles, woodworking, holiday wear and more.
"From a community perspective, it's a great way to bring people together," said E. David Peleg, banquet manager for the community center. "It's also nice to see different vendors promoting their business and people talking to each other. "
The day would become an annual holiday tradition for Reminderville resident Jordan Brown and his mother Kellie Ehrenberg of Pittsburg, they said. Mother and daughter both put it on their calendars when they first heard about the event and were delighted with their purchase from a local potter.
"I chose my gift for myself," Ms. Brown said. "It's really fun to be here. I find out about local vendors and this is a way to support small businesses while on vacation.
Presented in conjunction with avant-garde arts and crafts exhibits, the Holiday Market was also co-sponsored by the Solon Arts Center and the city's Parks and Recreation Department.
"It's been a great day so far," said recreation director Rich Parker as he greeted attendees at the gate. "This is our first year for a holiday market concept, and we wanted to offer these types of events because our 'Pop Ups' (in the park) were so popular. "
This type of market suited their small family business "Our Delightful Designs LLC," owners Laurel Marshall and Tana Myers said. The Norwalk-based company featured hand-knitted winter hats with removable pom poms on top.
"It's fun to see people walk by and look at our hats," Ms. Marshall said. They typically display their knits at festivals and art exhibitions, they said.
Local craftswoman Allison Kuhlman, owner of Cuyahoga Falls-based Wander, started her small bespoke flowerpot business during the pandemic, she explained. She began creating the hand-poured cement pots, which have a marbled effect, during her forties.
"This type of market is perfect," she said, as she shifts from an online business. "People want to buy local," she says. "It's also good to see other designers. "
Some vendors demonstrated their items, including Shelly Munn of Cleveland Heights, whose whimsical Lilla Rose hairpins drew many attendees to her booth. Ms. Munn was demonstrating how to place bobby pins and decorative clips in women's hair, explaining that each item is either handmade or hand beaded.
"We love supporting handmade crafts," Moreland Hills resident Jon Rice said of what drew him and his wife Andrea to the event.
Julia Burke and Nicole Urdzik, both 15, from Twinsburg, said they came to select jewelry themselves.
"There are so many people making jewelry here," Julia said. "It's incredible."
The market also featured leather goods, ornaments, handmade quilts, edibles and more.
"We came to the fall market and now having the Christmas one is just awesome," Ms. Brown added.