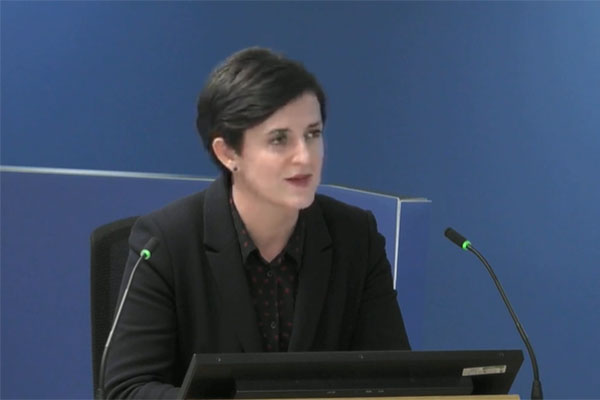 Inside Housing – News – No RBKC staff received emergency training from central government in 3.5 years before Grenfell fire
Ms Hammond has been repeatedly asked about the Government's failure to activate COBR (Cabinet Briefing Rooms) – or, as it is commonly known, COBRA.
The purpose of COBRA activation is to coordinate different departments and agencies in response to emergencies.
The government did not decree the procedure, but rather organized "ad hoc ministerial meetings", convened by the CCS, to liaise on the disaster. Ms Hammond repeated throughout that there was "nothing different in practical terms" between meetings and COBRA meetings.
She then agreed that the main difference between activating COBRA and holding ministerial meetings was that the former was when the government had a leading role in the emergency response.
"The role of central government at that time was emerging and not yet clear," Ms Hammond said.
In the morning, the inquest heard testimony from Emma Spragg, director of health and local crisis response at the British Red Cross (BRC) since 2016.
Ms. Spragg is in charge of a team that helps people in emergency situations. She works with partner organizations on plans and preparation.
The inquest had previously heard that RBKC staff did not arrive at the rest centers until 10.30am on the morning of the fire, despite several requests for assistance from the BRC.
Asked about the impact of understaffing, Ms Spragg said it had led to an "uncoordinated response", which had the biggest impact on residents.
She said that because the council is supposed to run the rest centers and ultimately coordinate what happens there, it was "very difficult to know who was in charge, and therefore what kind of things were needed".
"So it was just a very uncoordinated picture and that's the impact it had for us.
"The team would struggle to know what information was correct or where to send people for further help.
"So it had an impact on us, but ultimately it was the impact on the residents that was most important."
In her statement, she also said the council gave 'insufficient attention' to meeting special needs, for example people of faith or women, survivors turning to local churches and mosques for help. .
Ms Spragg agreed with a claim in an email sent on June 20, 2017 by Sue Redmond, Acting Executive Director of Adult Social Care and Public Health at RBKC at the time of the fire, that "the community engagement has been absent from everything".
Ms Spragg said she was trying, on behalf of the BRC and the voluntary sector, to highlight that 'providing the right kind of support means you have to better understand the people who need it'.
"And ideally, have it shaped by the people and the community," she said.
But she said "the structures weren't there to do that properly".
"From my perspective at the Red Cross, and one thing we've learned from that is to set up roles that focus specifically on community engagement.
"But it should be part of a bigger structure, a bigger infrastructure, with local authority representatives and others potentially involved, because it's about building a shared image," Ms Spragg said.
She agreed that "ideally" these roles would be "pre-existing", rather than set up after the incident.
"Hopefully there is already a connection to the communities and an understanding of the communities and their likely needs in an emergency," she said.
Ms Spragg later said the BRC had invested in community engagement since the disaster, acknowledging that it would have been beneficial to have people whose role is to engage with the community in a number of organizations .
The investigation is continuing.