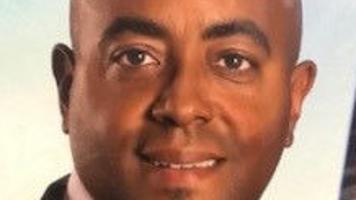 Lancaster County Selects Man From Georgia As New Director Of Youth Services | Local government
The director of the Georgia Department of Juvenile Justice will be the new director of Lancaster County Youth Services.
The Lancaster County Board of Directors voted unanimously on Thursday to offer the job to Steven Wesley, replacing longtime manager Michelle "Sheli" Schindler, who suddenly retired in March.
Wesley will start in about 30 days and be paid $ 115,000 a year to run the county juvenile detention center.
"We wanted a good change," Lancaster County Board Chairman Rick Vest said after the vote. "I think we'll see this."
Vest noted Wesley's extensive experience working with youth.
"Its commitment to making an impact on the lives of young people aligns with County Council's goal of reimagining and reshaping what Lancaster County does with juvenile justice and creating a redemptive experience for every resident of the youth service center. "
Melissa Hood, the centre's administrator, has served as interim director since Schindler left.
Schindler was director for 15 years and was deputy director under Dennis Banks, who left his post as director after 25 years to become a full-time minister.
The center, just south of the Nebraska State Penitentiary at 1200 Radcliff St., houses youth awaiting trial in the juvenile justice system. Other counties contract with Lancaster County to house their juvenile inmates.