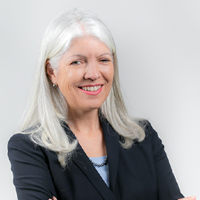 Local council districts affected by proposed redistricting | The city government
As the City of Houston begins the redistricting process, the two city council districts representing local neighborhoods would have their boundaries changed and populations impacted in the proposed plans.
City demographer Jerry Wood presented the proposed new guidelines at a July 13 city council meeting. The city said redistricting occurs every 10 years based on the most recent census data from the US Census Bureau. The most recent census data indicated that Houston's population increased nearly 10% from the 2010 census, to 2,304,580 by city.
A city presentation said the redistricting was necessary to comply with the Voting Rights Act of 1965, which states that each of the 11 city council districts must be relatively equal in population and have identifiable geographical boundaries without dividing constituencies and avoiding demographic population or dilution. .
"My goal was to provide a point from which the public could react to proposed changes and council could consider how the changes would affect both their neighborhoods and the city as a whole," Wood said.
If the proposed changes presented on July 13 were approved, District C represented by Abbie Kamin – which currently includes Greater Inwood, Central Northwest, Lazybrook / Timbergrove, the Heights and Washington Avenue – would see its population reduced by annexing areas located in the west of Antoine and north of Highway 290 in District A, according to Wood
Meanwhile, District H represented by Karla Cisneros – Norhill, Northside, Independence Heights, Woodland Heights and Sunset Heights – would see its population increase due to the addition of small pockets south of Interstate 10 and north of Washington. Avenue as well as Fourth Ward areas in downtown Houston.
District H saw the greatest population loss during the census, according to Cisneros, though she says it was due to a significant undercount of Hispanic residents. His district is 67.9% Hispanic — the second highest percentage of Hispanic residents in the council's 11 districts — according to Cisneros.
"Despite the acknowledged undercount, federal law states that when districts are to be redrawn to reflect new census data, cities should strive to maintain existing ethnic ratios for newly drawn districts," he said. she said in an email to The Leader.
The average population of the neighborhood with the new census should be around 209,507 according to the city. District C was 15% overpopulated with 240,954 at the last census, while District H's population was 174,341 – 17.5% below the average figure.
Cisneros — whose term will expire before any further implementation — said the proposed plan is acceptable and would not skew the ethnic demographics District H is required to maintain.
"The proposed map puts the population of District H at 203,484," she said. "(It's) still slightly below average, but within an acceptable range that meets federal guidelines and maintains essentially similar demographic percentages."
An email request for comment to Kamin's office was not immediately returned.
Wood pointed out during the council meeting that the boundaries proposed on July 13 are still subject to change based on feedback from council and residents. Another public hearing is scheduled for Wednesday at 9 a.m. for more comment, according to the city's redistricting page.
Those wishing to speak at the public hearings must reserve a specific time (up to three minutes) by contacting the City Clerk at 832-393-1100 by 5 p.m. Tuesday.
For more information on the city's redistricting plans, including proposed new boundaries, visit https://www.letstalkhouston.org/redistricting.