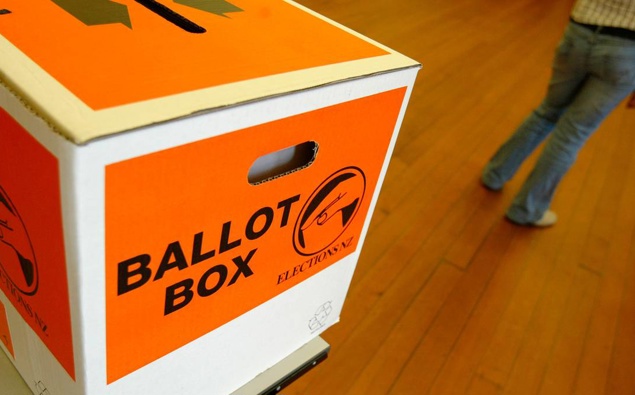 Local government is not the place for partisan politics
There are less than two months until the polls open for local body elections across the country, and the candidates are all starting to come out of the woods, aren't they?
They also include former MPs. I saw this morning that former National MP Maurice Williamson was going to try to get elected to Auckland Council. Another of his former colleagues, Nick Smith, announced yesterday that he will run for mayor of Nelson.
In Invercargill, there is a former first New Zealand MP running for council. In Wellington they have Aaron 'do you know who I am' Gilmore trying to get elected and current Labor MP Paul Eagle wants to be mayor of Wellington.
As far as I know, so far we have no former MPs trying to get elected to councils here in Canterbury, but we have had a former Labor MP as Mayor of Christchurch for the past nine years.
Before becoming mayor, Lianne Dalziel sat in Parliament for 23 years. She started as the MP for Christchurch Central, then she was a List MP before becoming the MP for Christchurch East. During this time, she also served as a Cabinet Minister.
And it was in 2013 that she left Parliament to run for mayor. And when she leaves the council seat in October, she will have served three terms. A whole political career.
But did being a former MP necessarily make her a good mayor? And if Maurice Williamson and Nick Smith and all the other ex-MPs are elected to their local councils in October, will the fact that they were MPs make them better than anyone running?
I don't think that will be the case. In fact, I think someone with such obvious political affiliations is a hindrance when it comes to local government. And, to be honest with you, every time I see an ex-MP trying to get involved in local body politics, I either think "you can't let go mate" or I wonder if he just needs a job.
Because, let's face it, being in local government is a little more lucrative than it used to be. That's why council meetings were held at night, because everyone around the table also had day jobs.
I remember as a young journalist in Dunedin attending endless meetings at Mosgiel and Green Island borough councils. And they would go late into the night.
But these days, everything is different. Here in Christchurch we pay our counselors over $100,000 each and they have their meetings during the day.
So if you're a former MP, you're probably looking at your local council and seeing that you can make a decent crust doing what you probably know best. Especially if you are someone like Lianne Dalziel who, as I said earlier, sat in Parliament for 23 years before becoming mayor.
The same goes for Maurice Williamson and Nick Smith who seemed to be central government politicians forever.
But does it do them any good? I do not think so. For the simple reason that when someone is an MP their politics are so black and white that I think it is impossible for them to be objective – even after being an MP. And once their political leanings are entrenched, I think it's impossible for them to think differently.
Lianne Dalziel is a good example. As a former Labor MP, she was so anti-government because she disagreed with the way the national government had pretty much taken over Christchurch – with the whole ECAN saga but especially after earthquakes – and she was determined to get the government out of Christchurch. AS QUICKLY AS POSSIBLE.
It started when she became mayor in 2013 and continued even after Labor was elected in 2017. Meaning when the government offered to take over the stadium project in 2017 and 2019, she didn't couldn't bring herself to do it, because she was so obsessed with this "getting the government out of Christchurch" thing.
Which backfired on us, didn't it. Because if Christchurch had accepted this offer in 2017 or 2019, we would have more than big water holes there on Madras Street.
And what started as an anti-national thing – because she was ex-Labour – continued. Even after his Labor comrades became the government.
Once someone has been a deputy, it is impossible for them to change color. And while that might work when you're in Parliament, it doesn't work at the local government level. On the contrary, it creates a division around a council table when we elect and pay these people to think about the common good – not the party manifesto.