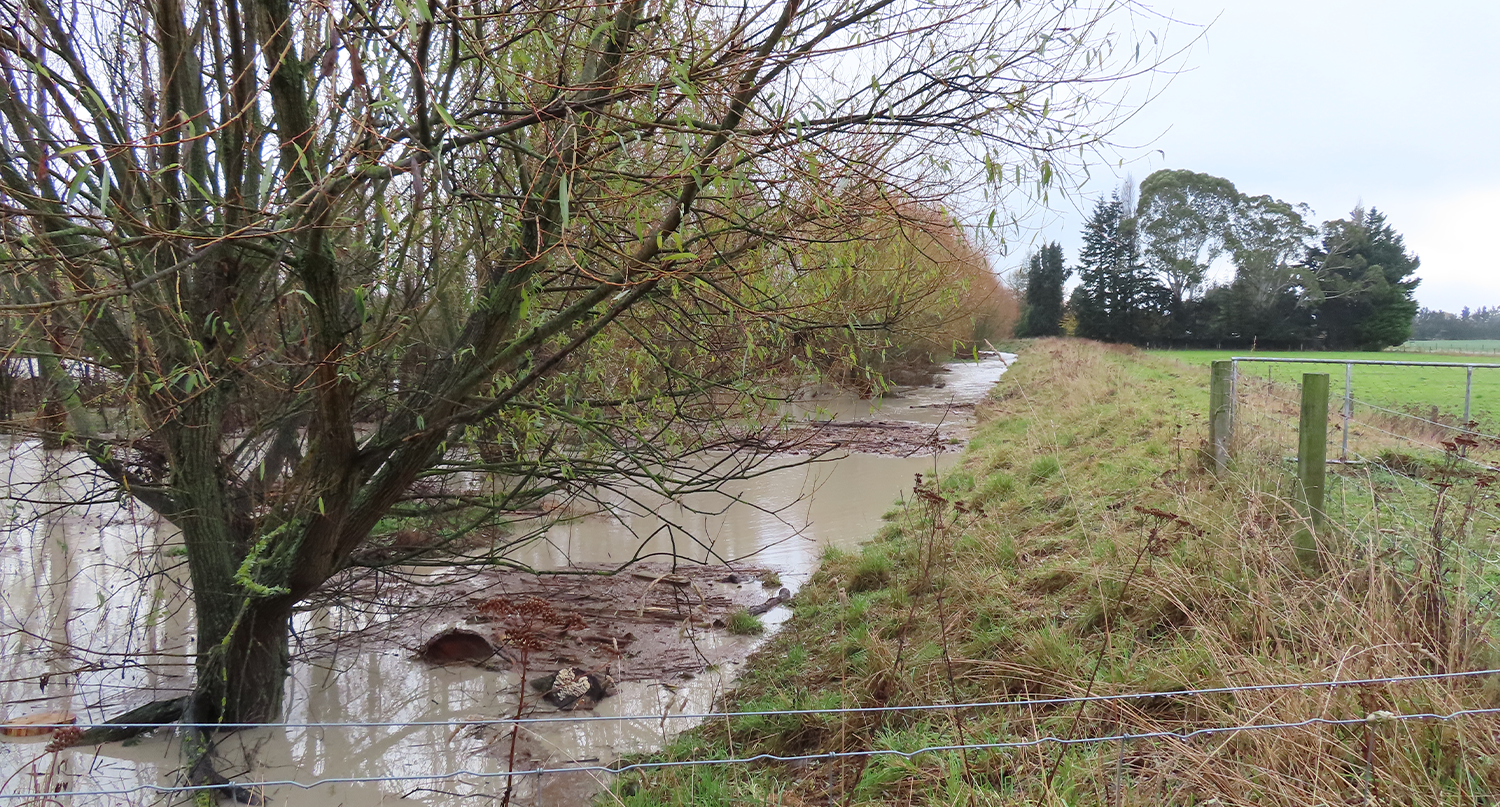 Mayor backs call for central government investment in flood protection
Ashburton Mayor Neil Brown backs a call for central government to support regional councils with a long-term commitment and co-investment in flood protection.
Te Uru Kahika – The Group of Chief Executives of Aotearoa Regional and Unitary Councils urge central government to prioritize co-investment in flood protection across New Zealand and say timely, competitive and an afterthought from the central government is not a lasting solution.
The group has just released a report as part of its second call for "national leadership and urgent action to address climate change-related flood risks". An earlier report from 2019 said regional and unitary council investments in flood protection were well below what was needed.
Mayor Brown said climate change was a national issue and taxpayers could not be expected to foot the entire bill for essential flood protection works.
"As the May 2021 floods in this district proved, flood cleanup and repairs take a toll on finances and physical and mental well-being.
"We have all seen the devastation on the west coast since then, and in Tairāwhiti only a few weeks ago. With extreme weather events escalating, now is the time for central government to step in and I support this call for them to engage and co-invest in flood protection works.
Michael McCartney, facilitator of the regional council chief executives group, said it had been almost three years since the initial report highlighted alarming underinvestment and since then 10 larger floods had occurred.
"And that's not to mention the significant number of close calls where the flood protection infrastructure has been pushed within millimeters of its capacity. Any flood is a significant flood for the people it affects," he said.
"Despite all this, the closest regional councils have gotten to committed investment from central government – ​​apart from funding for after-the-fact recovery when floods have already caused havoc – has been a Covid-19 recovery fund on three years for some excavators – ready projects that were already planned or underway.
"These are important initiatives, but they have been reactive, one-off investment opportunities rather than a sustained co-investment commitment that addresses the critical flood protection needs of today and the immediate future. ."
Doug Leeder, chair of the Local Government New Zealand (LGNZ) regional sector group and chair of Bay of Plenty Regional Council, said climate change was an issue of national importance, but the sector was not supported by an adequate national response.
"Not only is significant co-investment funding needed now, but it must also be a clearly allocated line item in future budgets, starting with Budget 2023."