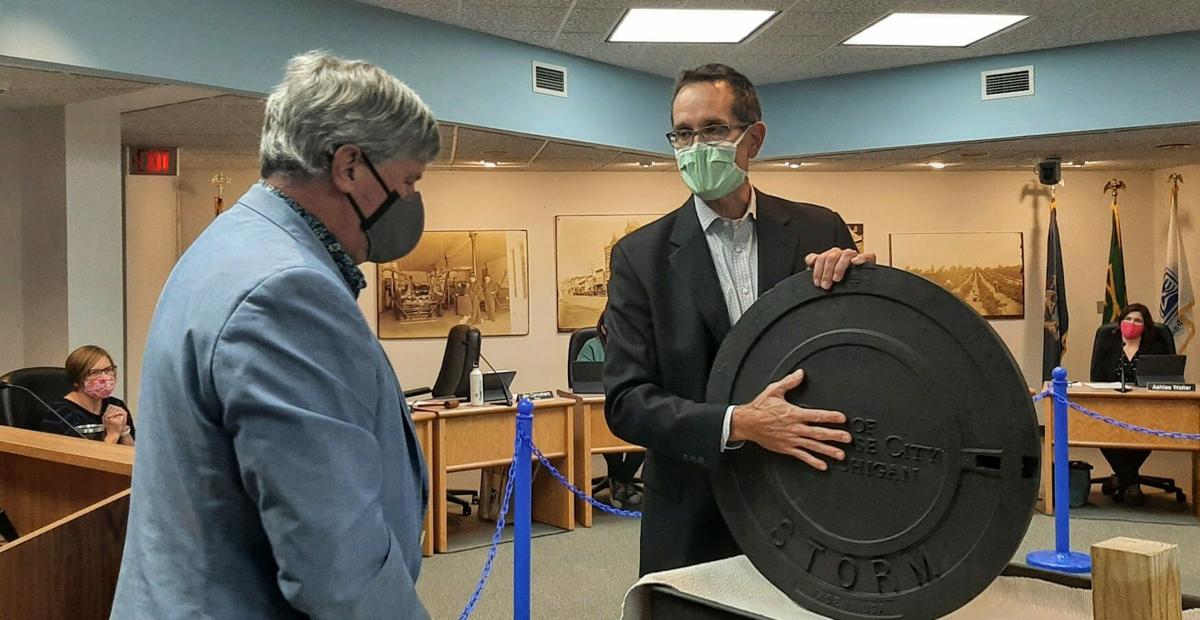 Mayor Carruthers resigns after years in Traverse City government | Local News
TRAVERSE CITY – For the first time since 2007, Jim Carruthers' name does not appear on a ballot for election or re-election as mayor or municipal commissioner of Traverse City as his term draws to a close.
At least for now: Carruthers has said he is taking a hiatus but is not ruling out any future involvement, in addition to roles he will continue to play on the Watershed Center Grand Traverse Bay advisory board and other ways .
Since 2015, the mayor of Traverse City has opted out of re-election both to spend more time with his family, including aging parents, and for his own health, Carruthers said – a doctor told him he 'it was time to make some changes in her life.
"I'm going to be here and stay involved, I just need to take a step back and do what's best for me right now for a while," he said.
In 2007, when Carruthers first ran for city commission, he was already heavily involved in city politics, both through an eight-year stint on the parks and city ​​recreation and advocacy for big change. Carruthers said he started pushing for clean energy in the mid-1990s and urged Traverse City Light & Power to install what would be Michigan's first full-scale wind turbine.
He also supported the city's positions prohibiting discrimination against people on the basis of their sexual orientation, from the Human Rights Commission resolution in 2000 until the 2011 referendum that he and the former city commissioner Ross Richardson have both defended, and beyond.
These efforts to create a more welcoming and diverse city of Traverse, especially for the LGBTQ community, are among Carruthers' proudest achievements, he said. As a gay man, he found Traverse City less than welcoming when he moved in 1989 to the city that had long been his summer retreat.
The credit is hardly his, Carruthers said. He praised the city's many non-profit organizations and volunteers who fight for environmental and human rights issues.
"There are a lot of good people out there fighting for the good fight, and I did it alongside a lot of great people," he said.
He decided to run for city commission after his involvement in a 2006 election campaign to oppose a municipal bond issue for a massive parking ramp at Pine Street and West Front Street, Carruthers said. Preserving the city's character has long been its focus, and this will pose a challenge as the city reap the rewards of years of tourism marketing. As to whether the city risks being "aspenized" – becoming a city that caters to tourists at the expense of the permanent residents and the working class who make it run – Carruthers believes Traverse City is already here.
"So that's what we asked for, we've marketed it over the years and now we're going to have the challenge of trying to keep this great city going while keeping people living here who could actually serve our community," did he declare.
Carruthers said he was also proud of his efforts to continue pushing Traverse City on green power and other sustainability issues – the city exceeded its target of powering all municipal operations with clean energy, and now TCL & P aims to switch entirely to renewables by 2040.
He also highlighted the praise he has received over the years for hosting city commission meetings where public commentators were welcome and commissioners respectfully debated city policy, even if they were not. disagree.
Commissioner Tim Werner echoed this at the last Carruthers Town Council meeting, agreeing with others who said they appreciate being treated like adults.
"We could be heated, sure, but when the meetings are over we move forward and we always treat each other with respect, and the mayor has been a great example of that over the years," he said.
Werner gave Carruthers a gift on behalf of the commission: a cast iron storm sewer access hole cover, custom-made by EJ Iron Works for Traverse City.
It was also the last meeting of Commissioners Brian McGillivary, Christie Minervini and Roger Putman, all of whom chose not to stand again.
Carruthers said he regrets a few unfinished jobs, including FishPass. The proposed dam and selective fish passage are suspended after city resident and commission candidate Rick Buckhalter challenges his approval in court.
Litigation has also delayed the city's efforts to finalize its marijuana regulations, which Carruthers would have liked to complete as well, he said.
Former city commissioner Richard Lewis is running unopposed for mayor, and Carruthers said he and future commissioners will face challenges. Perhaps their biggest problem is the backlog of maintenance of the city's infrastructure.
"This is the challenge that awaits us, and having infrastructure built is going to cost money," he said. "Everything in our world is now worth millions of dollars, they're not cheap solutions and they're just taxes and subsidies, so we have to figure out how to align them. It's a great opportunity for us to move forward and focus on this work.