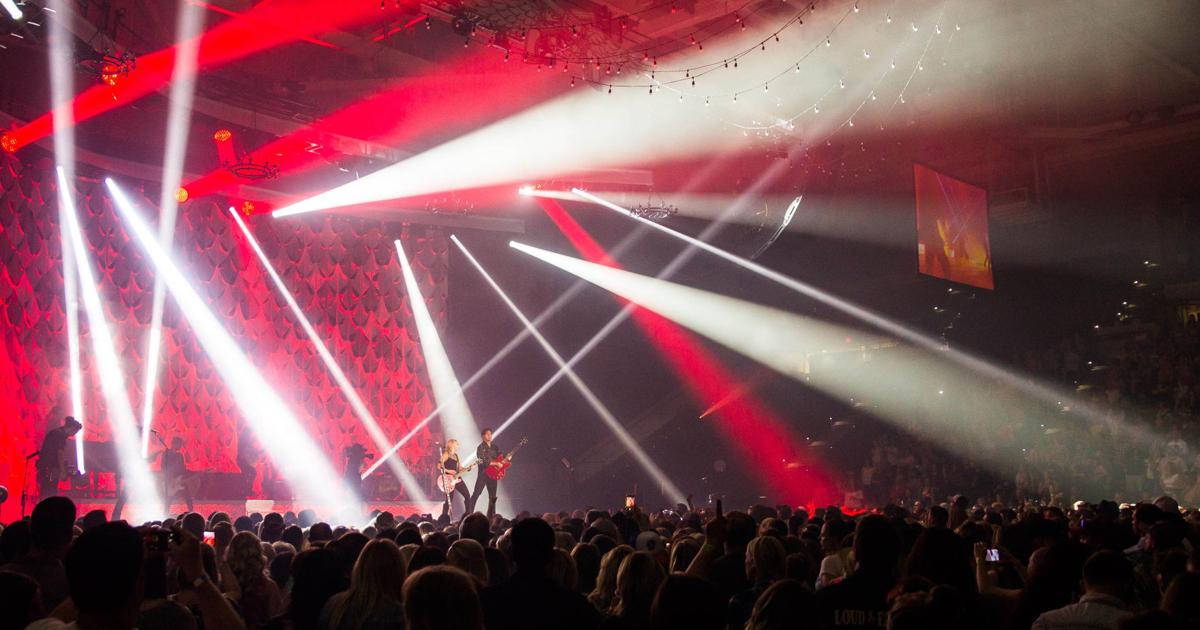 Municipal government develops metrics to assess performance | Local news
MANKATO – When planning for next year's municipal budget, Mankato's department heads considered key performance indicators as well as income, expenses, required equipment and manpower levels.
From the police department to the civic center, staff have created "key performance indicators" that aim to assess whether progress is being made in serving the public, meeting goals, eliminating waste, reducing long-term expenses and improving performance. community.
"Almost every department has a few, and we'll add more over time," said Susan Arntz, who just completed her first Mankato budget after replacing longtime city manager Pat Hentges ago. is one year old.
For the city bus system, there are obvious metrics like ridership. But Mankato Transit's KPIs also include the total number of reportable injuries and the average distance between bus breakdowns.
At the Civic Center, a key performance indicator will be the rate at which groups book a convention, exhibition or other event – an indicator of their level of satisfaction. Another measure will be the average attendance of at least 3,500 Mavericks' men's hockey games. A third tops 20 concerts a year between the main arena, the Great Hall and the Vetter Stone Amphitheater.
The latter number is not just a random target, administrative services director Parker Skophammer told city council during budget discussions.
"Once you hit 20 gigs, this is where you become profitable," Skophammer said.
In the area of ​​housing, KPIs include increasing the number of affordable housing units in the city and the number of people participating in and successfully completing family self-reliance workshops – a program that teaches people to manage their finances in the city. goal of being able to buy their own home.
The staff of the city's community development department will be assessed on the number of redevelopment and rehabilitation projects in the areas of Mankato targeted for rejuvenation, the turnaround time for building permits and more.
The Public Security Service will measure, among other things, the elimination rates of offenses and the number of complaints of use of force.
For construction projects, the Public Works Department will seek to reduce the average gap between the estimated cost of future projects and the actual bids received from contractors. Another measure will be the percentage of projects where personnel and consultancy costs are kept below 10% of construction costs.
The ministry will also monitor snow removal, particularly the average percentage of streets and trails cleared within eight hours of a storm.
Parks will be judged on how often playground equipment passes inspections and the percentage of flower beds completed.
And another goal is to keep equipment from breaking down – what public works manager Jeff Johnson calls "unscheduled maintenance."
"A lot of this can be done with preventative and on-time maintenance," Johnson said.
This is an example of how less can be more: Quick maintenance leads to less costly and time-consuming emergency repairs.
"For me, it's about trying to find a way to decide, 'Are we doing better?' "Arntz said of the KPI program. "And doing more is not necessarily better."
Another case where more is not good would be to provide temporary shelter to the homeless. A better measure of real progress is finding long-term housing for most of the homeless, which would mean less need for temporary shelters.
Mankato city workers already thought that way, Arntz said, especially because many have been trained in the high-performance organizational model implemented under Hentges but somewhat sidetracked by the pandemic. The KPIs will formalize this reflection in the future.
While performance metrics are a critical part of Mankato's next five-year strategic plan, to be developed in 2023, they are also meant to be on the minds of city employees on a daily basis.
"Over time this will become part of how we operate," said Arntz.
Finally, Arntz hopes to report periodically to the board on the progress made by the various departments in their individual performance measures. These kinds of reports are already happening on a quarterly basis on the city's spending, income and return on investment.
"Hopefully we can give them some KPI updates as well," she said.