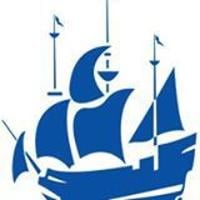 Municipal government reporter | Career Opportunities
The Santa Maria Times is looking for a motivated and talented journalist who wants to cover the government of the city of Santa Maria. We are looking for someone who wants to be a watchdog, but is also keen to write about the events and people in our community. Responsibilities of this position include some police coverage and breaking news as needed.
Qualifications
The right candidate must have good judgment on the news, be autonomous, know how to develop a rhythm and be curious. Photography skills and fluency in Spanish are assets. The full-time position will be based out of our Santa Maria office on California's beautiful Central Coast. Qualified applicants should apply to Marga Cooley at [email protected]
Main responsibilities
Town hall report
Covering the latest police and fire news as needed
Develop sources and stories at your own pace
Attend nightly meetings as needed
Work Monday to Friday, some night shifts and weekends as needed.
Required Skills
1 to 2 years of experience in communication preferred.
Experience in photography a plus.
Motivated, innovative and creative.
Must be able to manage multiple daily deadlines and multiple priorities while maintaining professionalism in the workplace.
Possess a Bachelor of Arts in Journalism or related field.
Advantages
Excellent medical, dental and 401k options
1 week vacation after the first year, 2 weeks after the second year
3 sick days per year