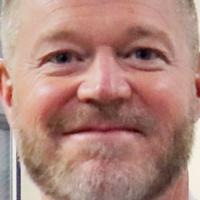 Nebraska Civil Service Commission Appoints New Executive Director | Regional government
The Nebraska Civil Service Commission has appointed a retired Nebraska National Guard colonel as the new executive director.
Thomas Golden, 56, who retired from the Guard in August, began his military career in the Army in 1989. He joined the Guard in 1993 and was appointed Director of Operations when he took over. his retirement in August.
"Tom is a proven leader with an impeccable record," Commission Chairman Dan Watermeier said in a press release.
"The agency has an experienced and dedicated staff, and I look forward to starting to work with them and our Commissioners as we work to regulate a wide range of vital services for the citizens of Nebraska," Golden said in the communicated.
In addition to his military background, Golden holds a Bachelor of Arts in English and Education and a Masters in English and Military Strategic Studies.
The committee unanimously voted to hire Golden at its Tuesday meeting. His annual salary will be $ 135,000 and he will begin his new role immediately. He replaces Mike Hybl, who retired in September.
The Civil Service Commission regulates telecommunications carriers, natural gas utilities, major pipelines, rail safety, passenger carriers (such as taxis and ridesharing services) and household goods movers, grain warehouses and merchants, modular home and recreational vehicle construction, high voltage power lines, and private water companies.