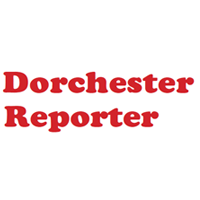 Pioneering city government leader Rosemarie Sansone dies at 77
Rosemarie E. Sansone had a warm, can-do attitude with people, and she used that gift to serve the city of Boston in a career spanning public service, community affairs, and business. Every step of her progression from roles in political organizing, advertising, city politics, cultural affairs and university administration has been leveraged as she led the successful transformation of downtown Boston into the one of the most dynamic neighborhoods in the city.
Sansone died of cancer at her home in Lexington, Mass., on February 21, 2022.
Sansone served as president and CEO of the Downtown Boston Business Improvement District, or BID, until her retirement on February 15, 2022, her 77th birthday. She had served on the board of directors and later headed the Downtown Crossing Partnership, the organization that preceded the IDB. In this role, she spearheaded the successful campaign to establish Boston's first business improvement district, which stretches from the Financial District to Downtown Crossing and the Theater District. The BID celebrated its 10th anniversary in 2020, and under Sansone's leadership, it transformed downtown Boston. Perhaps the most obvious visual sign of the BID's success would be the contrast between the gaping hole at the site of the old Filene when the 2008 recession halted a development project and the bustling scene of summer and d winter today.
Sansone's quick wit – evident in her voice and eyes as she communicated with family, friends and colleagues – served her well as she worked on behalf of the city and its people. She knew how to gather and unite people in the pursuit of the common good.
"Whether in her role as Boston City Councilwoman or during her nearly 12 years as President of Downtown Boston BID, Rosemarie was a trailblazer who never let anything get in the way of bringing people together," said said US Secretary of Labor Martin J. Walsh. , former mayor of Boston. "Her steadfast leadership has paved the way for an innovative and vibrant downtown Boston for generations to come to explore and enjoy. It has been a privilege to call Rosemarie a friend.
Sansone went straight into politics after graduating from Lexington High School, working first with the then lieutenant. Governor Francis X. Bellotti in 1964 and later involved in Kevin H. White's 1970 gubernatorial campaign. In 1976, after working for several years in advertising, Sansone became director of the successful campaign to pass the Equal Rights Amendment in Massachusetts.
At a time when few women held elected office, Sansone was elected in 1977 to the Boston City Council, which at the time was a nine-member citywide body. She was the third woman elected to the Council and the only female councilor for most of her two terms.
"She was definitely a trailblazer in terms of women in Boston politics," said Carol Hardy-Fanta, senior fellow at McCormack Graduate School, UMass Boston. "We've recently become a little jaded about women on the Boston City Council, including the accomplishments of Ayanna Pressley and Michelle Wu, but let's not forget women like Rosemarie Sansone, who ran and won. a two-time seat on city council in the late 1970s when there was even less support for women in what was definitely a "man's world".
Councilor at the time, Sansone, who wanted to expand opportunities for those interested in municipal service, formed the Committee for Change, which led to an expanded city council with nine district representatives and four at-large members. She felt the new setup would give Boston neighborhoods a stronger voice in city hall and make it easier and cheaper for neighborhood-based candidates to run for office. Sansone did not seek a third term.
Mayor Ray Flynn invited Sansone to join his administration as Director of the Mayor's Office for Business and Cultural Development, where she played a pivotal role in attracting business, tourism and conventions to the city.
"Rosemarie leaves her mark on every neighborhood in Boston," said Flynn, who later served as ambassador to the Vatican. "She has worked closely with community activists to provide family-friendly neighborhood events, and she has expanded the International Sister Cities program, encouraging residents of the Twin Cities to visit and learn from each other. Her vision for revitalizing Boston's downtown business district—initially during her time at City Hall and later as leader of the BID—led to transforming the area into a national model. And thanks to his efforts, the once notorious combat zone was transformed into a thriving center for commerce and culture.
In 1994, she joined Suffolk University as Director of Public Affairs, with responsibilities that included working with public and private sector partners on the ongoing revitalization of the city centre.
She has served on numerous boards, including Revolution 250, which commemorates anniversaries of significant events that led to the outbreak of the American Revolution; the Greater Boston Convention and Visitors Bureau; and the Economic and Industrial Development Council. In 2013-2014, she served on Mayor Martin J. Walsh's transition team, and in 2016 she co-chaired the commission that oversaw the creation of the Raymond L. Flynn Marine Park in Boston's Seaport.
Sansone was the daughter of the late Stephen J. and Rose M. (Picciarelli) Sansone and the sister of the late Michael S. Sansone. In addition to his life partner, David Lancaster of Lexington, Sansone leaves behind a very close circle of friends.
His death resulted from a rare clear cell endometrial carcinoma.
Funeral services will be private. Arrangements are through Douglass Funeral Home in Lexington.
In lieu of flowers, donations in his memory may be made to Kaji Aso Studio, 40 St. Stephen St, Boston, MA 02115.