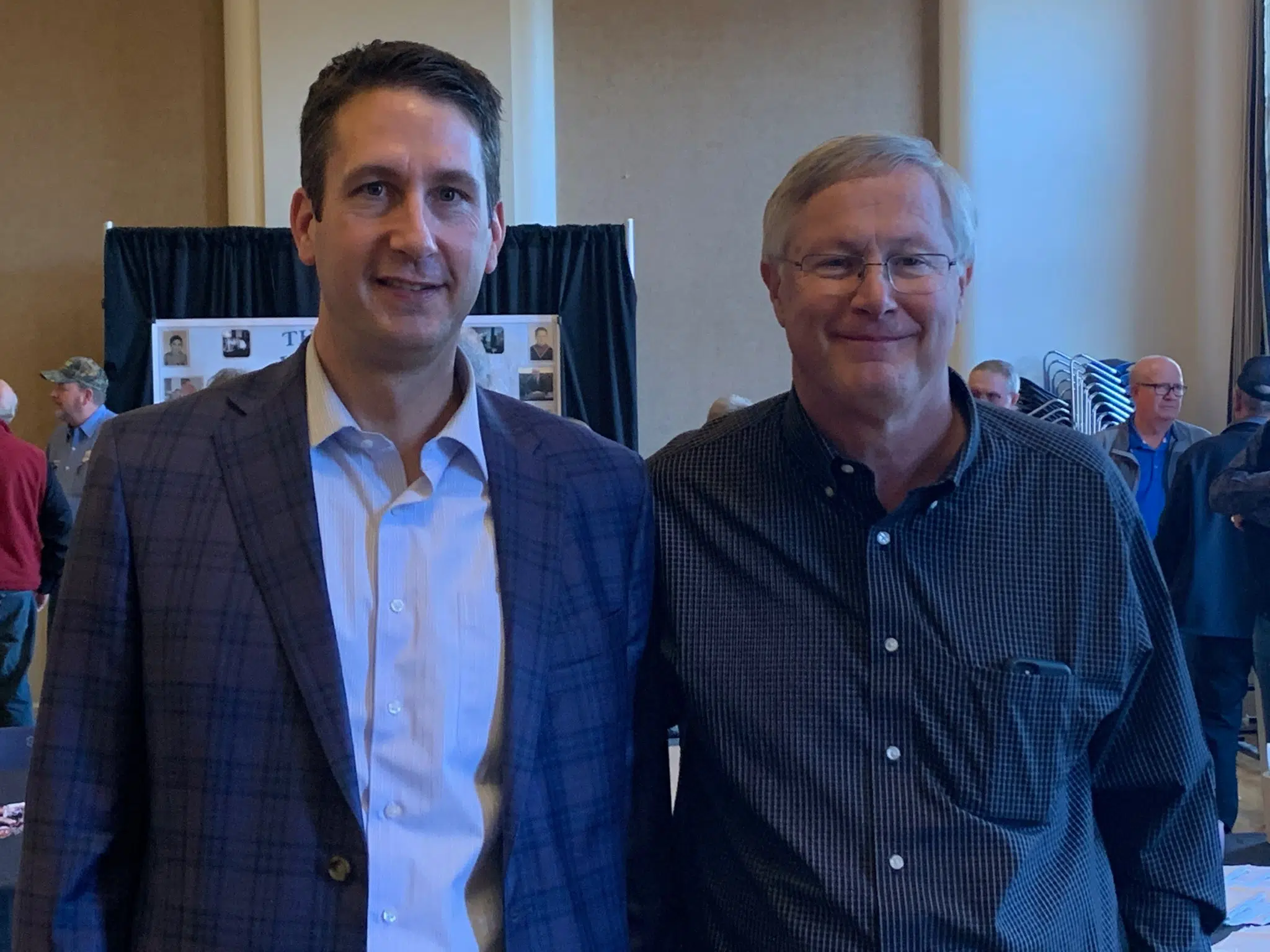 Residents wish McAnarney and Geitz good luck as they leave municipal government
The Emporians gathered at White Auditorium's Little Theater on Friday to offer their best wishes to outgoing City Manager Mark McAnarney and City Commissioner Jon Geitz.
McAnarney, who was City Manager for seven years and was in city administration for over 30 years, has built his career on relationship building and says it has paid off with new ventures for the city .
Geitz was municipal commissioner for two terms. He says the municipal government has taken several steps during his tenure that will help plan for the future.
Both departures contribute to a wave of new leaders at Emporia. Trey Cocking is now city manager of Emporia, while Jamie Sauder has replaced Geitz on the City Commission. In the past year, Allison Anderson-Harder was appointed Superintendent of Emporia USD 253 and Caron Daugherty replaced Dean Hollenbeck as President of Flint Hills Technical College. Next year, Chuck Scott will become president of the Regional Development Association of East Central Kansas, replacing longtime leader Kent Heermann. Additionally, Emporia State University will have a new president following the departure of Allison Garrett, and the search for a new fire chief will begin with the upcoming retirement of Jack Taylor. McAnarney says there is a lot of potential for an exciting new direction for Emporia, while Geitz says it's important for new leaders to work well together so that the potential can be realized.