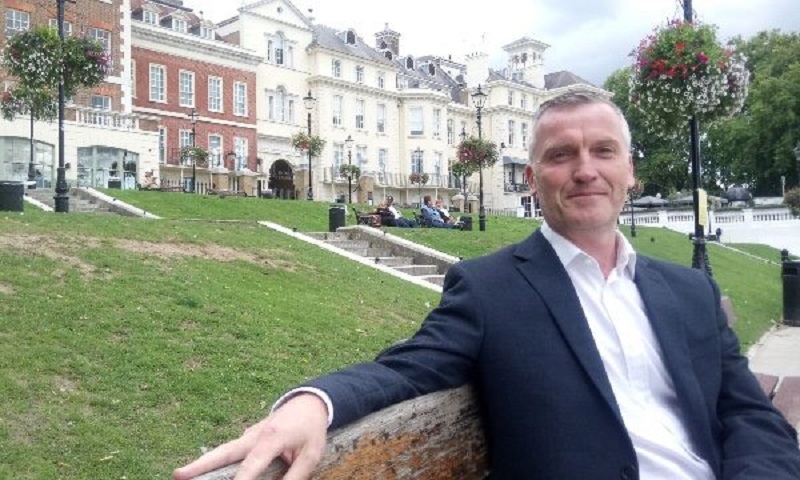 Richmond Council Says 'Leveling Up' Undermines Local Government
The Liberal Democrat leader of the Richmond council and the Tory leader of the council have criticized the new ministry for leveling up, saying it is undermining local government.
Formerly the Ministry of Housing, Communities and Local Government (MHCLG), the department was renamed the Department of Leveling, Housing and Communities (DLUHC) at the end of September, removing "local government" from its title.
Richmond council unanimously passed a motion, introduced by council leader Gareth Roberts, criticizing the decision on September 28, with councilors across the chamber condemning the decision.
Richmond Conservative leader Councilor Paul Hodgins said: "I agree that the government needs to do more.
"Too many people don't know what a local council is doing, there is no awareness and the government is not doing enough to get it across.
"Local government matters, no matter who runs your council.
"I think leveling is really important for the country, I think there is a lot of work to be done and it is really important that we support it, but we are local councilors, on our side we are conservatives of London.
"We are here to represent our residents and to ensure that London continues to thrive and that our communities continue to thrive and that it happens within local government.
"It is important that the central government, which too often takes local government for granted, not only works with us, but communicates with people so that they are aware of all this. "
Roberts said he spoke to council leaders from all parties across the country about the issue and everyone he spoke to was unhappy with the move.
He explained, "Some of the comments I have heard from Conservative leaders are far, far from glowing.
"Phrases that I have used and that have been used by others include 'kick in the teeth', 'what the hell are they playing?' and "we're the guys doing the job and all of a sudden we find out we're not important to the government of the day."
"It might sound mean to the outside person, but what message does it send to the person on the street?
"This suggests that local government is not important and that this is government, number 10.
"We want to make sure people are aware that the government is turning its back on the work that local governments have done over the past 18 months with the pandemic. "
A DLUHC spokesperson said: "Rise in power means empowering local leaders and communities to seize their own destiny, to improve living standards, especially where they are lower, to multiply opportunities and to improve public services, especially where they are weak, and to restore local pride across the UK. .
"Our new ministerial scope underscores the importance of working with all levels of government to make leveling a reality. "
Roberts added: "For the national government to just throw us aside by renaming in favor of an old slogan, which is more like something from Harry Potter, it disparages and belittles what we have been doing.
"It's part of your traditional Johnsonian approach to government, three words just like 'build back better' is government through sound bites."
Prime Minister Boris Johnson has fervently promoted the leveling of his party and the country in recent months.
In his closing speech at the Conservative Party conference, Johnson said: "To bring about this change we will continue our work of uniting and leveling across the UK – the biggest project any government can embark on . "