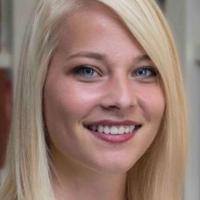 Ricketts Appoints Bennington Native as New Director of Strategic Communications | Regional government
Gov. Pete Ricketts announced Alex Allen Reuss as his new director of strategic communications on Wednesday.
Reuss, 27, will start on Monday, Ricketts said in a press release. She replaces Taylor Gage, who left Dec. 3 to become executive director of the Republican Party of Nebraska.
A native of Bennington, Reuss attended Hillsdale College in Michigan and began his career working for Nebraska Senator Deb Fischer's political team.
Gage's 2021 salary was around $100,000, according to a public employee salary database published by Flatwater Free Press.
Reuss also worked as a legislative adviser in the US Department of Justice's Office of Legislative Affairs before launching Penn Ave Strategies, a boutique communications company based in Nebraska.
"In these roles, Alex distinguished herself with her hard work, attention to detail and communication skills," Ricketts said in a statement. "I'm thrilled to have her join the team."
Reuss lives in Elkhorn with her husband and their two children.
"I'm honored by this opportunity to serve Nebraska and give back to my home country," Reuss said.