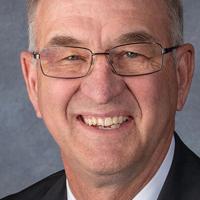 Senator Myron Dorn to seek re-election to the Legislature | Regional government
Adams Senator Myron Dorn on Wednesday announced he would seek re-election for a second term in the legislature representing District 30, which includes the southeastern parts of Lancaster County as well as Gage County.
Dorn was instrumental in passing legislation that allocates $ 2 million over each of the next two years to a fund that will help Gage County pay its costs from a federal judgment in the so- saying Beatrice Six case.
The judgment awarded $ 28.1 million to six people wrongly convicted of murder in 1985. They served prison terms before being cleared in 2009.
Dorn said he had been "a strong voice for farmers like him in promoting and advocating for greater property tax relief" and helped enact a bill sponsored by Senator Tom Briese d'Albion to change the assessment of agricultural land for property taxation.
"I have worked hard to listen to my constituents and make sure they have a voice in the Legislature," he said.
Prior to his election to the Legislature in 2018, Dorn served as chairman of the Gage County Board of Supervisors.
Ricketts expresses concern but signs bill to help pay for Beatrice 6 judgment
Gage County could pay off Beatrice 6 judgment within next three years
The legislator is moving towards a possible compromise of redistribution
Meet the Nebraska State Senators