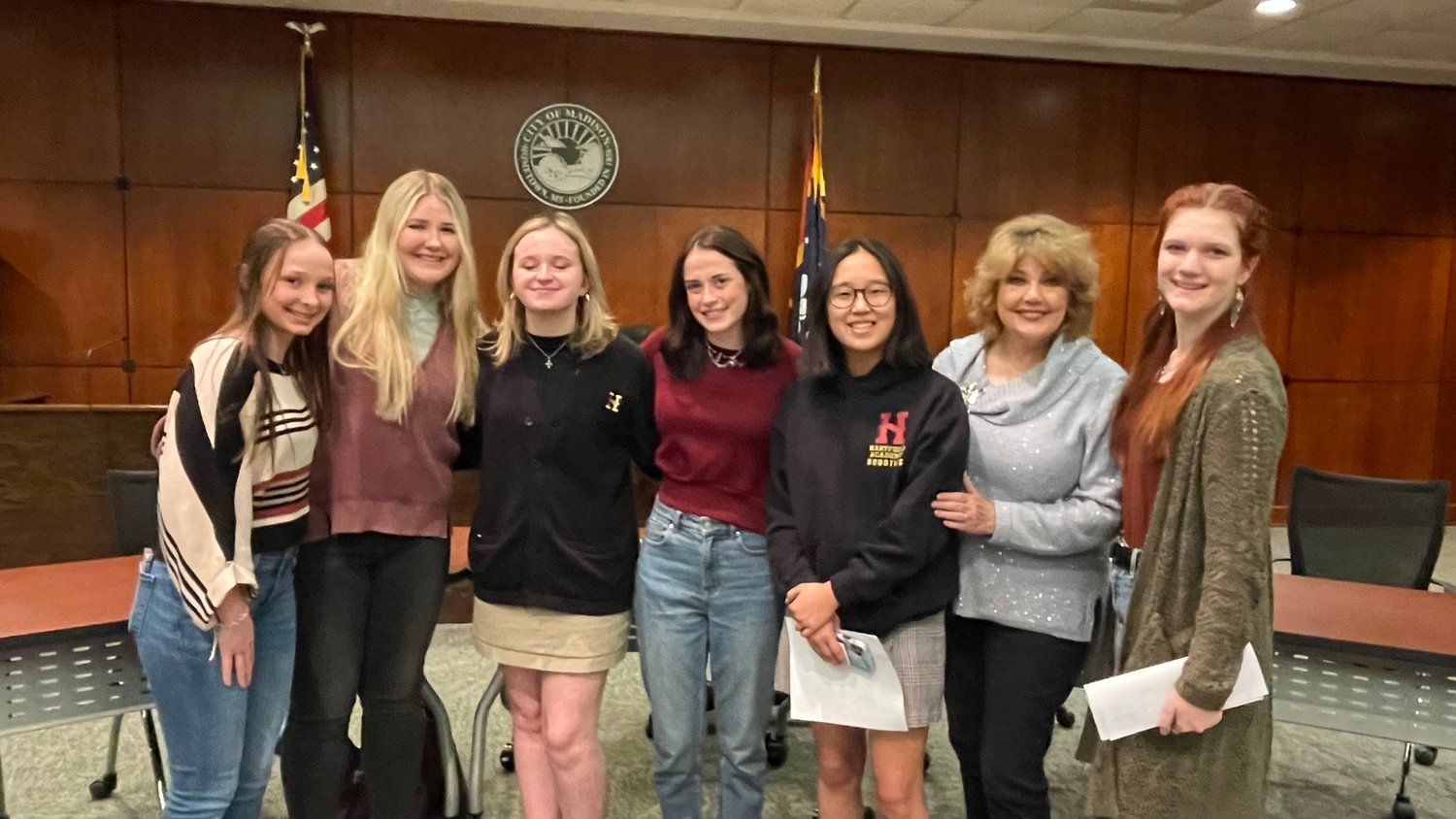 Seniors get a glimpse of Madison city government
By John Lee
MADISON — Hartfield Academy senior Madeline Lee learned some new things about what's going on in her city behind the scenes after attending Tuesday's meeting of the mayor and council of aldermen.
"The biggest thing I took away from that meeting was that I didn't realize they were covering things like ownership," Lee said. "I didn't realize they were discussing stuff like that, like when they were covering the development on the Reunion Dish agenda."
Lee, along with five other Hartfield seniors, attended the Feb. 16 meeting for an assignment in their dual-credit political science course at Belhaven University.
Their assignment was to attend a local government meeting and get a better understanding of what is happening at the meeting and what the board members are discussing and voting on.
All of the seniors got to see how things work behind the scenes at Madison and how everything is coming together for the city.
Mayor Mary Hawkins-Butler kicked off the meeting by recognizing the students, which included Lee, Morgan Dotson, Andi Waterbury, Emily Humphreys, Jenna Hart and Brookelynn Evans.
"Our mission is that after the meeting, we have to write a three-page document about what we learned from it and what we thought about the experience," Lee said.
"Even if you don't really think about the things that are on offer, I've learned that they are important."