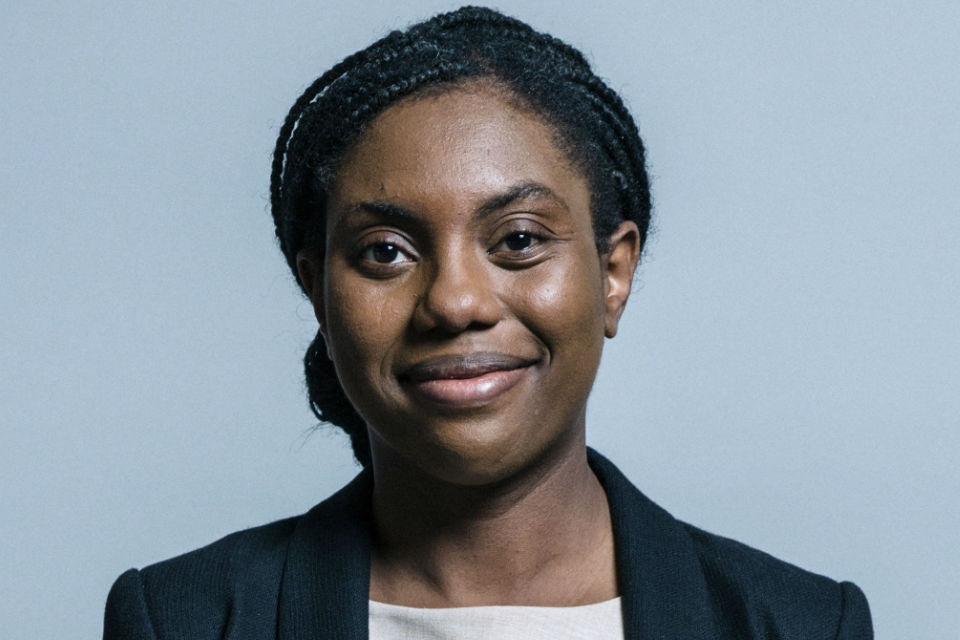 Speech by Kemi Badenoch at the LGA Local Government Finance Conference 2022
Thank you Jacques [Jamieson]. This is what you get when a treasury minister comes to local government rather than the other way around. So I'm happy that the sector is happy, and I think I would start by talking a little bit about the role of local government just in terms of delivering for our communities. It has never been more important than during this incredibly difficult time. And it was good to hear you talk about the priorities of the sector and how we can make sure that you are all well equipped to do the best job possible.
I am pleased to present the government's position this morning.
This is my first opening speech as Minister of Local Government, so be kind when it comes to questions and answers! I am still at the start of the learning curve.
First of all, I want to thank the many councilors, as well as city officials, who join us this morning for your tireless efforts – not only during the pandemic, but in everything you do. I was married to a city councilor so I know what it is and just want to thank you.
From a ministry perspective, you have been – and remain – at the forefront of our response to COVID.
Thanks to your efforts to protect the vulnerable, protect the isolated, help over 37,000 rough sleepers thanks to Everyone… it has all been absolutely heroic.
And throughout your ongoing work today, you make sure that the rollout of the booster has been the incredible success that it has been. You have welcomed and assisted Afghan refugees to settle safely in the UK as part of Operation Warm Welcome. And it's really hard to think of a time when local government, local councils, local councilors, all of you city officials, it's hard to think of a time when you played a bigger role in history. of our country. So thank you very much.
That is why, since the start of the pandemic, we have provided £ 13bn in support and compensation for the lost income you have suffered, to help you fight the worst effects of the virus.
And we're determined that you have the tools, funding and resources you need, not only to keep the work going, but to forge a lasting recovery – you know, the Prime Minister talks about building back better, as he does. says so – that's really what we want you to be able to do in the future.
Larger image
So looking at the big picture – before I move on to the regulation itself, I think it's important to reflect on some of the broader developments the industry has seen over the past few months.
There have been significant developments in the funding of grants for councils so that an additional £ 1.6bn in grants for the year 2022/2023 was announced during the expenditure review last October.
This new grant provides additional support for essential programs such as Supporting Families, which I'm very interested in, and Cyber ​​Resilience, as well as new funding that will be distributed through the facility.
We have seen changes in the way we support local investment too, this is before my time, but recognizing the vital role this plays in service delivery, in providing housing and of course in setting upgraded, which is our raison d'être.
In June of last year, I was reliably informed by my visuals, we released our plan to ensure that the capital investment system continues to support local freedom of decision-making while preventing this excessive – excessive risk-taking by a small number of local communities.
And, as many of you know, in December the government released the white paper on adult welfare reform, People at the Heart of Care, which outlines our 10-year vision and commitment. to invest £ 5.4 billion in the sector over the next 3 years.
Provisional finance regulations for local authorities (LGFS)
As we look to the future we want to work hand in hand with you, given all the issues that you have raised with us over the past few months and over the year, this is really the approach under -extends the provisional regulations of the finances of local communities that we announced last month.
The settlement therefore offers an additional £ 3.5bn for the sector and a real funding increase of over 4% for advice over the coming year, which I hope you are all very happy to hear. Feel free to put the applause emojis on the Zoom. It's not always easy to take money out of the Consolidated Revenue Fund, but we're very, very happy with the settlement.
Most of the £ 1.6bn in new funding announced during the expenditure review will be allocated as part of the settlement, including this additional £ 822m for all the services you all care about, thanks to this one-time service grant 2022/23 – and we I think this is substantial support in what remains very trying times.
You also asked us for stability – and this settlement provides stability and a solid foundation on which to build and grow, continuing to support such as the New Housing Premium, the Rural Service Delivery Grant and the Rural Service Grant. lower tier services, and he's also increasing the Income Support Grant by £ 70million and updating the Funding Floor, which James and others are really excited to see, so he's updating the Floor funding so that no council in England receives less money than last year.
And I know some of you will accuse us of just doing a golden loop, but we think we've done the right thing with a fundamental 2% referendum principle, plus an additional 1% protection precept. Social Services for Adults, we believe this is a regulation that strikes the right balance between giving boards the flexibility to increase their income while protecting our hard-working taxpayers.
Social Protection
Importantly, however, this regulation also recognizes the significant pressures on social care – with an additional £ 1bn made available to ease that pressure over the coming year.
So this increases the subsidy for social care and the improved fund for improved care. You can also use the 1% adult welfare precept I just mentioned, in addition to the deferred precept flexibilities that were carried over from last year's regulation.
But have no doubts, we don't underestimate the scale of support the sector needs, especially as we begin this challenge that will define the decade of putting social care on a more sustainable basis.
And that's why, in addition to this funding to deal with these fundamental pressures, £ 162million is also being made available to help you prepare for adult welfare reform and ensure that the system is suitable for future generations.
Long-term future of the sector
So in terms of the long-term future of our local government, our unequivocal ambition and the Secretary of State will have already told you – is to help the municipalities – to help you – to meet the challenges of 'today while anticipating the opportunities of tomorrow. We don't want you to be always in crisis mode, always responsive.
And that's why we want to make sure that funding allocations are based on an up-to-date assessment of needs and resources.
One of the challenges is that the data used to make this assessment has not been updated for several years – much of it dates back to 2013/14, almost 10 years ago, and some even dates back to the beginning of the decade. millennium. I don't mean "prehistoric", but it's hard to predict correctly using data older than Windows XP!
So, over the next few months, we will be working closely with you and all of our partners across the industry to examine the many challenges and opportunities facing local communities before consulting on a potential reform in the spring.
A key piece of this puzzle will be finding the right options to ensure that local authorities are supported through any change with transitional protection.
So we also know that there is great diversity in the industry, which is why we look forward to hearing your perspectives and making sure that the unique circumstances of your local areas are fully understood. We don't treat you as a homogeneous block – that would be ridiculous. We have different needs and we want to know what we can do and how well we can tailor solutions to do what's right for you.
Conclusion
It is in this spirit of collaboration and partnership that we want to continue working with you, relying on Omicron, charting a clear path out of this pandemic and this is one of the reasons why the financial regulation of local government is never presented as a done deal. . It's always tentative until you've helped us make it final.
I would like to sincerely thank all of you who participated in the consultation on the provisional regulation. And for those who haven't shared their point of view yet, please do so today, the deadline is 11:45 p.m. So 15 minutes before midnight is when it closes. I can't promise I'll stay up so late to see your answers in person, but I really want to hear your views and continue to work with you to put us on the best possible footing for this year.
I will close by saying that central government and local government are at their strongest when working together, united in their goal.
And what we have accomplished over the past 2 years is simply remarkable.
So this regulation – I believe – provides the solid foundation on which to move forward as we build a better future beyond COVID.