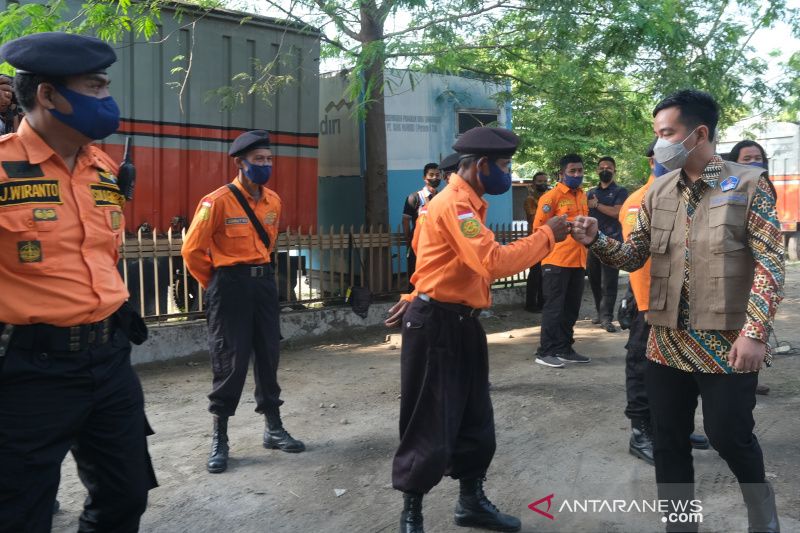 Surakarta city government offers centralized isolation for children
We must be ready for the third wave of COVID-19. Yesterday, I had an information meeting with the coordinating minister, the Minister of Health and the Minister of Transport. We must be prepared for the third wave of COVID-19
Solo, Central Java (ANTARA) – The city government of Surakarta had prepared a centralized place of isolation for children, as schools began to become new hotbeds of COVID-19 transmission.
"I urged the office of the regional secretary to prepare for the centralized isolation of children, especially those in primary and secondary schools," Surakarta mayor Gibran Rakabuming Raka told the Regional Disability Mitigation Agency on Tuesday. Disasters (BPBD) of the city of Surakarta.
Raka noted that the city government had prepared Ndalem Priyosuhartan, located on Perintis Kemerdekaan Street, number 70, Laweyan sub-district, as a central isolation center for children. The place had previously functioned as a place of isolation for asymptomatic COVID-19 patients at the start of the pandemic.
Related news: Indonesia receives hundreds of thousands of Pfizer and AstraZeneca vaccines
According to Raka, the preparation of the centralized isolation location is part of the Surakarta city government's willingness to deal with the third wave of COVID-19.
"We need to be ready for the third wave of COVID-19. Yesterday, I had an information meeting with the coordinating minister, the Minister of Health and the Minister of Transport. We must be prepared for the third wave of COVID-19. New clusters have started to surface in schools, especially among young, unvaccinated children, "Raka noted.
Related news: Indonesia administers vaccines to nearly 2,000 foreign refugees
Other efforts that were also prepared included oxygen cylinders, health workers and hospitals.
Meanwhile, Surakarta City BPBD chief Nico Agus Putranto noted that 41 beds had been prepared at the isolation site.
"Yesterday we increased the facilities for children in the centralized isolation location. We provided portable toilets and cubicles for washing hands," Putranto said.
Plus, other added facilities include a fan and two TV units to keep kids entertained during their time of isolation.
Related News: BRIN Expands Educational Support to Refugee Children in Indonesia
Related news: Vaccinations likely for 5-11 age group next year: Minister