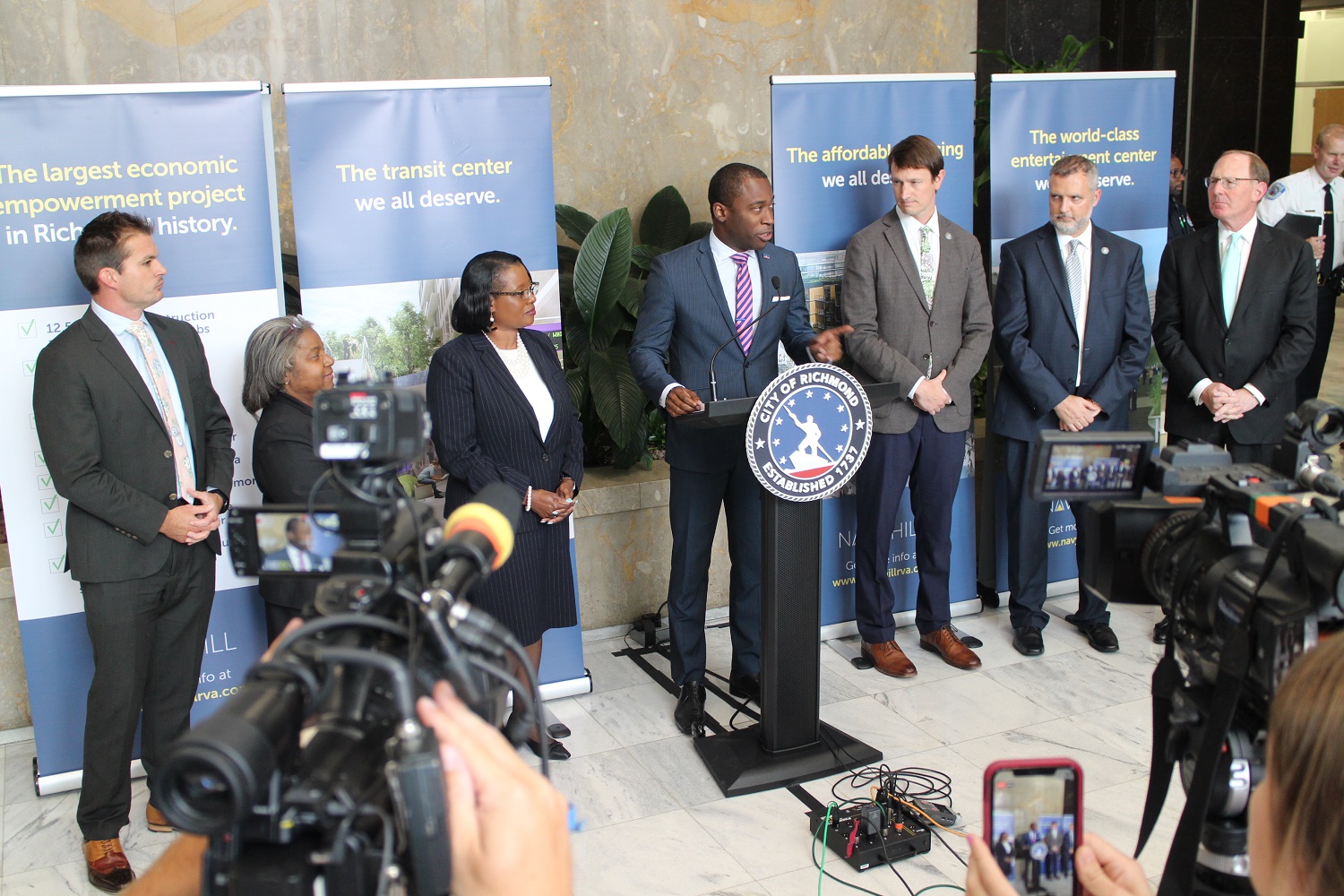 The agenda: briefs from local governments for 08.30.21
Lead administrator retires, mayor appoints former chief of staff to replace
Richmond Mayor Levar Stoney has appointed Lincoln Saunders administrative director for the retired town of Lenora Reid, who served as interim CEO until an unspecified medical event last December put her in charge. sick days. An announcement said Reid was unable to continue in the role.
Saunders, Stoney's chief of staff, has served as acting chief executive since then, with policy adviser Margaret Anderson as acting chief of staff. Saunders' appointment, which requires city council approval, would place him in the role on a permanent basis.
Saunders' annual salary, at $ 198,000 as chief of staff and interim chief executive, is not expected to change, the mayor's office said. Reid's salary was $ 213,711.
A graduate of William & Mary, Saunders sits on the University's Visitors Council and holds a Masters of Public Administration from Indiana University. He is also a graduate of the Virginia Executive Institute and the Bloomberg Harvard City Leadership Initiative.
Reid previously served as Deputy Director General for Finance and Administration since 2015. Stoney's announcement gave Reid credit for leading efforts to clear the city's backlog of annual financial reports. , providing full accounting of the city's finances for the first time in years. Reid's efforts also helped raise the city's bond rating to "AA +" last year.
Richmond appoints new director of budget and strategic planning
Stoney appointed Jason May as director of the city's budget and strategic planning department. May had been acting director since May and was hired as deputy director in 2019.
May has 11 years of municipal budgeting experience and 19 years of local government experience. He previously worked as an assistant to the city manager of Kannapolis, North Carolina. He holds a bachelor's degree from UNC-Charlotte and a master's degree in public administration from Appalachian State University.
Chesterfield gives $ 16 million green light to buy Spring Rock Green
The Chesterfield Economic Development Authority now has the money to purchase Spring Rock Green Mall.
The county plans to spend $ 16 million to acquire most of the aging mall, located on the northwest corner of Midlothian Turnpike and Chippenham Parkway.
The 42-acre site would be redeveloped into a mixed-use development that would include more than 1,000 residential units, over 290,000 square feet of retail, office and restaurant space as well as a sports complex and hotel. .
The deal is expected to be concluded in September and the land is expected to be rezoned to prepare the ground for the redevelopment project.
The Spring Rock Green funds that the supervisory board approved last week are part of a larger $ 20 million allocation to EDA for land acquisitions.
Large OK'd mixed-use development near Westchester Commons
Chesterfield supervisors last week approved a rezoning request related to The Aire in Westchester, a mixed-use development that would include more than 2,000 residential units west of Westchester Commons.
The HHHunt Communities project would also include up to 200,000 square feet of commercial space on the 334-acre site.