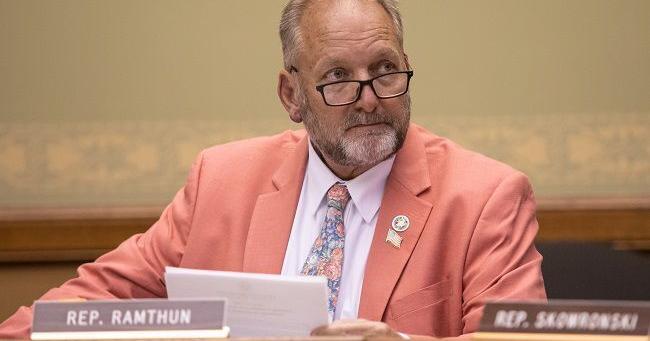 Wisconsin GOP lawmaker who questioned Biden wins disciplined | local government
Ramthun also this week moved a resolution to "reclaim" Wisconsin's 10 electoral college votes and recorded a message asking lawmakers to act on it. Lawyers for the Legislature said it was impossible to do what Ramthun wanted.
Vos briefly addressed the issue at a press conference on Thursday, while defending an ongoing investigation he ordered into the 2020 election.
"We have said time and time again that our review of the election is only to add and understand how there were issues in 2020 going forward," Vos said. "But each member is entitled to their own beliefs. …Even though every attorney we've worked with in Wisconsin says we can't overturn the 2020 election, Rep. Ramthun has that belief. It's his right. "
Assembly Majority Leader Jim Steineke, R-Kaukauna, declined to specifically answer a question about the action taken against Ramthun.
The pushback against one of the most conservative Republicans in the Wisconsin Assembly comes as Vos tries to balance calls from some who think President Joe Biden stole the election against those who say it's a effort to continue the lie that Trump won. Biden beat Trump by nearly 21,000 votes, a result that withstood recounts, lawsuits and multiple criticisms.
Vos ordered an investigation into the election, paid for with $676,000 in public funds, under pressure from Trump to do more. That review, led by former Wisconsin Supreme Court Justice Michael Gableman, is ongoing and the subject of multiple lawsuits, though Vos said he wants it done next month so the Legislative Assembly can vote on the recommendations in March.